Orange County COVID-19 cases jump to 95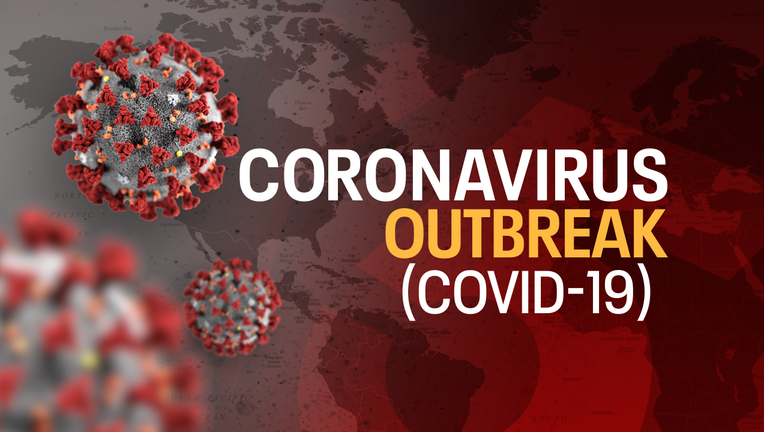 article
SANTA ANA, Calif. - Orange County's number of confirmed COVID-19 cases jumped by 17 to 95 on Sunday.
Of the total, 40 were contracted by residents while traveling, nine from person-to-person spread and 35 were "community-acquired," according to Orange County Public Health officials.
Eleven are under investigation as to how the patients were stricken, Fifty-two are men, 42 are women. Fifty-five fall into the age range of 18 to 49; 24 are 50 to 64 years old; and 15 are 65 and older.
Fifty-five fall into the age range of 18 to 49; 24 are 50 to 64 years old; and 15 are 65 and older. There have been 1,585 people tested, leaving county officials with enough tests for 1,027 people.  
For the first time in Orange County, a child was reported as having fallen ill to the virus, county officials said Friday. Officials with the county would not say how old the child is.  
A firefighter who works out of Station 4 in Irvine felt flu-like symptoms so he was sent home from work, said OCFA Chief Brian Fennessy. Officials were notified Thursday he had tested positive.  
"Out of an abundance of caution," 24 other firefighters who came into contact with him were sent home under quarantine for two weeks, Fennessy said. The firefighter did not come in contact with someone who tested positive and had no obvious symptoms so it's unclear how he got it, Fennessy said.  
"Community spread is so rampant and going so quickly the risk to first responders" is on the rise, the chief said. Anyone who experiences shortness of breath or a fever higher than 100 is urged to call 911, Fennessy said. "If you're sick with even just mild symptoms, please call your doctor," the chief said.  
RELATED: CoronavirusNOW.com, FOX launches national hub for COVID-19 news and updates. 
Also Saturday, UC Irvine reported that a person living in the school's graduate student housing tested positive for COVID-19.  
"UCI was notified that a resident of graduate student housing tested positive for.
COVID19. The patient, a non-student, is isolated & the risk of contamination is low," the university tweeted at 9:42 a.m. "Follow@CAgovernor stay home order."  
It was not immediately clear when the person tested positive for COVID-19.   Ten Orange County Jail inmates with flu-like symptoms have been tested, but authorities are awaiting results and no one has tested positive so far.  
Meanwhile, ridership on Orange County Transportation Authority buses has plummeted nearly 60% during the coronavirus emergency, prompting the agency to cut back to a Sunday schedule daily, starting Monday.  
The order was issued Friday on an emergency, temporary basis, but will be discussed when OCTA board members meet via a teleconference call Monday.  The Sunday schedule is about 40% of an average weekday bus service schedule. The agency's system for disabled riders -- OC ACCESS -- will continue to operate as usual. There was a more than 50% drop in ridership the past two weeks, OCTAofficials said. On Wednesday, the agency recorded 61,000 riders, much fewer than the typical 125,000 on an average weekday.  
OCTA spokesman Joel Zlotnik said the agency expects ridership to dip even more now that the governor has asked the state's residents to stay at home as much as possible, shutting down nearly all but essential businesses.  
"The health and safety of our customers and OCTA employees is of utmost importance and we believe these changes to service are proper and necessary as we all do our best to navigate through unprecedented and unsettling times," said OCTA Chairman Steve Jones, who is also the mayor of Garden Grove. "We also know that for some people, transit service will continue to be critical to shop for food and get to essential jobs for our communities and medical facilities to function."  
There was some confusion in Orange County earlier this week about an order issued Tuesday by the county's chief health officer, Dr. Nichole Quick. Many merchants were confused about having to close their doors, but county officials amended the order
Wednesday to clarify that most businesses could remain open during the crisis. That all changed Thursday evening when Gov. Gavin Newsom issued a new order telling residents to stay home unless they work in one of the 16 categories of occupations deemed necessary. The governor's order supersedes the county's, officials said.  
County officials say residents can still go to gas stations to fuel their vehicles, get food at grocery stores, farmers' markets, food banks, convenience stores, and restaurants that offer take-out and delivery only. Laundromats and banks remain open.  
The governor's order closed in-restaurant dining, bars and nightclubs, gyms, public events and gatherings and convention centers, among other entertainment venues.
Get breaking news alerts in the FOX 11 News app. Download for iOS or Android.