Orange County bans public and private gatherings during coronavirus outbreak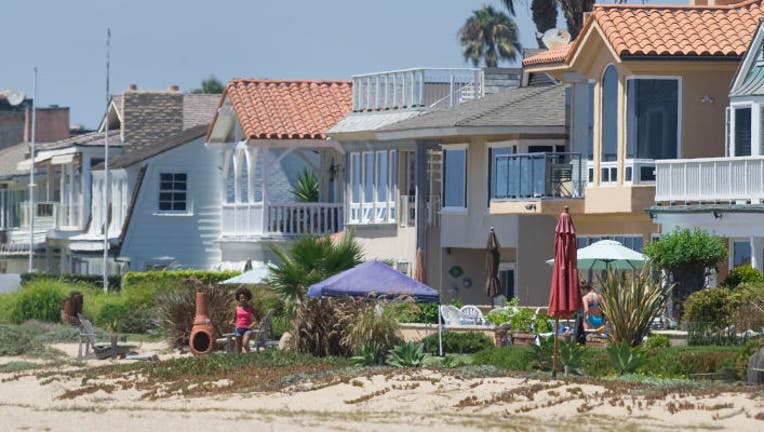 article
ORANGE, Calif. - Orange County issued a Health Officer's Order Tuesday banning "all public and private gatherings of any number of people."
The Order was issued by County Health Officer Dr. Nichole Quick.
"We are taking these mitigation steps in line with a directive issued by Governor Newsom to help slow the spread of COVID-19," said Quick.
Under the Order, public and private gatherings at places of "work, occurring outside a single household or living unit are prohibited. However, nothing in this order prohibits the gathering of members of a household or living unit."
RELATED: Orange County to ban dine-in services, encourages pickup and delivery amid coronavirus outbreak
There are numerous essential exceptions, however, including making sure all services needed to operate government agencies and provide health, safety, and welfare of the public remain active. Hospitals as well as grocery stores, food banks, and other establishments selling food, will remain open.
Other businesses are also exempt from this Order including hardware stores, banks, gas stations, laundromats, restaurants, transportation, and others providing essential public services.
Read the full Order here.
"Violation of this Order is subject to fine, imprisonment, or both," the order said. "This order may be enforced by the Sheriff or chiefs of police."
Tuesday night, the OC Operational Area Emergency Operations Center said this Public Health Order is not an order to shelter-in-place nor a lockdown.
"Following State guidelines, all bars and other establishments that serve alcohol and do not serve food shall close. All restaurants and other business establishments that serve food shall close all onsite dining. Pickup, delivery and drive thru services may remain open. It is important for all Orange County residents to read the order in its entirety," said Molly Nichelson with the Emergency Operations Center.
Restaurants like The Kabob Place are already seeing an impact. 
"It's very, very scary and the fact that we don't know what the outcome is going to be makes it more stressful. Margins are thin. It's very competitive. No one is going to be OK, but we gotta do what we gotta do," said Rok Jazayeri, the owner of The Kabob Place. 
RELATED: CoronavirusNOW.com, FOX launches national hub for COVID-19 news and updates.
Jazayeri said his restaurant does do a lot of take-out orders regularly, but coronavirus concerns have taken away his normal lunch crowd. He does believe it's important to take precautions though. 
"I actually like the fact that they're [Orange County] being very aggressive about it. That doesn't mean that I like it. I support it, but as a business owner, I have employees that are not working right now. I'm in favor of taking extreme measures now so that we don't have to prolong this and have it be so devastating," said Jazayeri. 
People who normally come to businesses are being met with signs in the windows warning of new coronavirus restrictions. 
"We went to go have some coffee and they had all the tables and chairs put away. They said if you want to sit down, you can sit there while we're making your drink and then you gotta go," said Corey McDaniel outside of Starbucks. 
Get breaking news alerts in the FOX 11 News app. Download for iOS or Android.
Some residents have strong opinions about the ban on social gatherings. 
"If you have a fear, then by all means stay in your house, stay home, but the world has to keep moving," said Charlie Brown. 
David Bunch, an OC resident, had concerns.
"The government's taking over a large part of my life which I don't like," he said. 
Another resident believes social distancing is key.
"Now we have to suffer a little bit for a few weeks, but hey, that's OK, it's not that big of a deal," said John Robbins. 
The order created some confusion amount the Orange County community. Officials were set to give residents clarification Wednesday. 
FOX 11 reporter Koco McAboy contributed to this report