3 family members found shot to death in Ontario
ONTARIO, Calif. - Detectives with the San Bernardino County Sheriff's Department are investigating after three family members were found dead inside a home in Ontario.
Deputies were called to a two-story home in the 4800 block of Ramona Place, located near the intersection of Phillips Boulevard and Monte Vista Avenue, around 9:05 p.m. Monday. When they arrived, officers found three adults dead at the scene.
They were identified as Sonia Ramirez, 68, her husband George Ramirez, 66, and the couple's son David Renteria, 43. Homicide detectives say all three victims had been shot.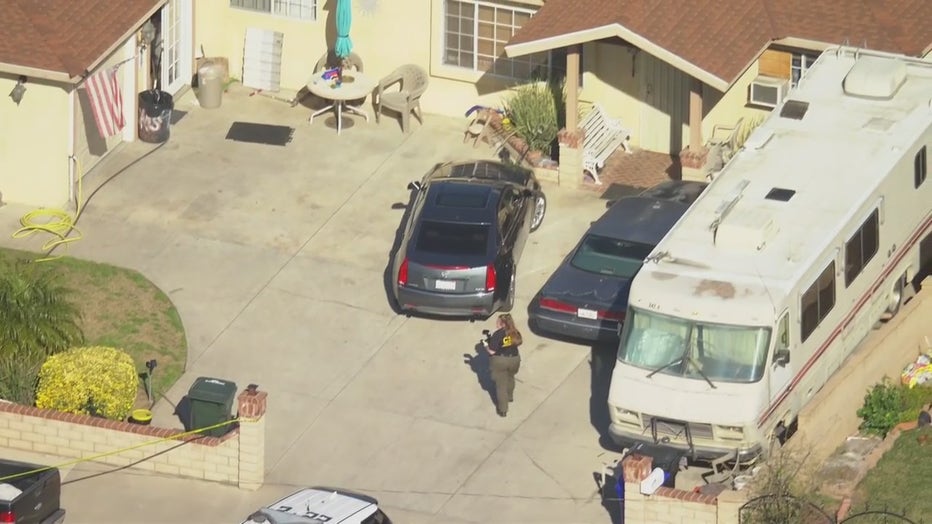 SkyFOX flew over the scene of a triple homicide investigation in Montclair on Tuesday, Jan. 31.
A GoFundMe was created for the family of the victims.
Some neighbors said they've witnessed suspicious activity, cars, and people going in and out of the house. 
Detectives reportedly found a gun in a neighbor's backyard, and detectives confirmed it would be a part of the investigation but it's still too soon to say if it was the murder weapon. 
A description of the suspect was not provided by authorities and no arrests have been announced.