One killed, one critically injured during shooting in Long Beach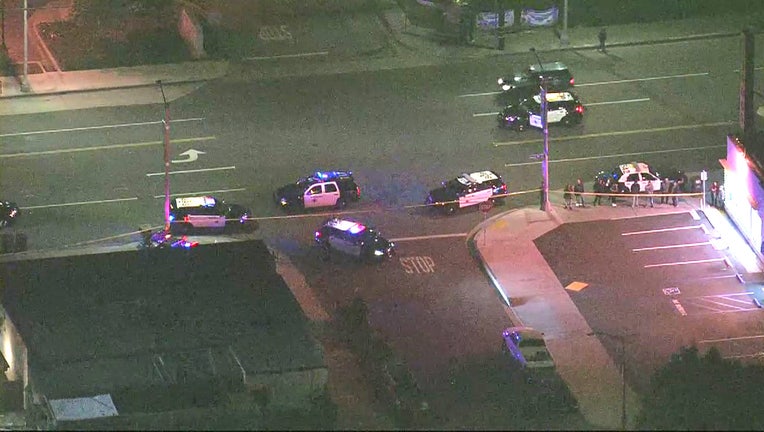 article
LONG BEACH, Calif. -  A man is in custody Thursday morning on suspicion of killing a woman and critically wounding a man during a shooting in Long Beach.
The two victims were in critical condition when they were taken to a hospital, where the woman was pronounced dead.
Following the shooting, Long Beach police set up a perimeter around a home in the 1600 block of W. 19th Street where the suspect was hiding.
Authorities temporarily closed northbound Santa Fe Avenue from Pacific Coast Highway, and W. 19th Street from Canal Avenue to Cota Avenue for the investigation and standoff.
Officers were in the area of Santa Fe Avenue and W. 19th Street when they heard shots in the area at about 6:30 p.m., according to the Long Beach Police Department. After searching the area, they located the two victims who have not yet been identified suffering from gunshot wounds to their upper torso. The victims were found in the 1600 block of W. 19th Street.
Shortly after 9 p.m., police took the suspect into custody. Authorities believe the suspect and victims know each other. A motive for the shooting is unknown.
The investigation is ongoing.