One dead after small plane crashes near Torrance Municipal Airport
TORRANCE, Calif. (FOX 11) - One person is dead and another critically injured after a small plane crashed near Torrance Municipal Airport on Thursday afternoon. 
According to the Federal Aviation Administration, a single-engine Cessna 177 crashed around noon after departing from Runway 11R. The crash happened in the 25300 block of Crenshaw Boulevard.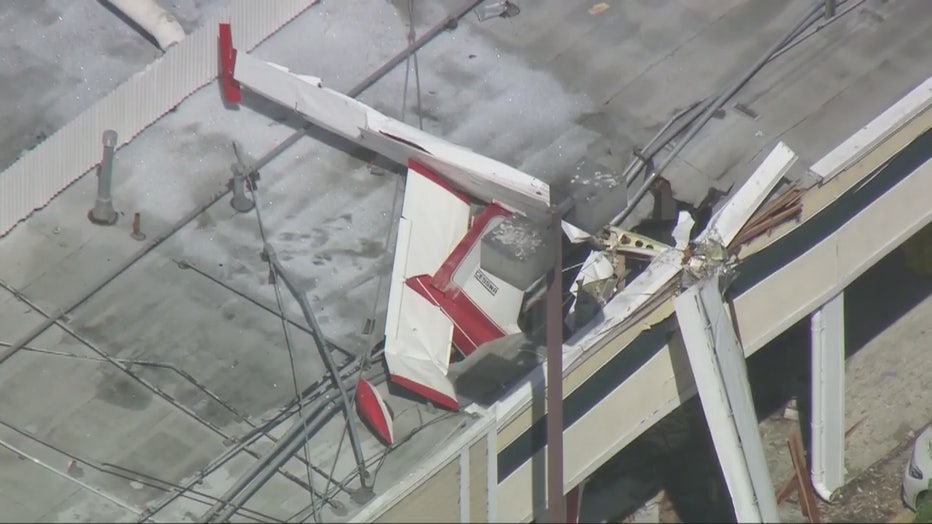 The plane's pilot died on scene and the passenger was taken to the hospital in critical condition. The crash victims have not been identified.
The plane landed on top of a building in a shopping plaza. The Torrance Fire Department says the plane penetrated through the roof of the building. No injuries were reported to the employees or customers of the building.
The FAA and NTSB is arriving on scene and will be investigating the case. 
No further details were immediately available.