Santa Ana man drugs, sexually assaults teen he lured using social media, investigators say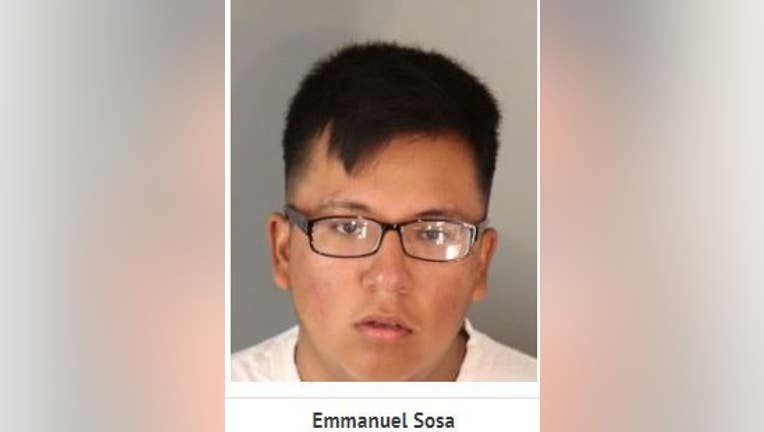 article
Are you or someone you know a recent survivor of sexual assault? Help is available. Rape, Abuse & Incest National Network (RAINN) provides a 24/7 national sexual assault hotline, which can be reached at 1-800-656-4673
MORENO VALLEY, Calif. - A Santa Man is behind bars after authorities allege he used social media to lure and drug a teen with the intent to commit sexual acts.
Officials with the Riverside County Sheriff's Department said on Friday, July 14, they were called to a home in Moreno Valley regarding a missing 15-year-old. The victim was found a short time later and investigators said the victim was incoherent and showed signs of intoxication. They were then taken to an area hospital for treatment.
Later in the investigation, detectives discovered the teen was in communication with 21-year-old Emmanuel Sosa, of Santa Ana, on social media. When the two met up, Sosa is accused of giving the victim illegal substances and sexually assaulting them.
The sheriff's department notified the Santa Ana Police Department of their findings. Santa Ana PD officers located and detained Sosa and took him to the Moreno Valley Sheriff's Station.
Sosa was subsequently booked at the Robert Presley Detention Center for lewd acts with a minor and contacting a minor with the intent to commit a sex crime.
Those with information about this case are asked to contact Investigator Buck at 951-486-6700.