OC girls' basketball coach convicted of molesting 6 girls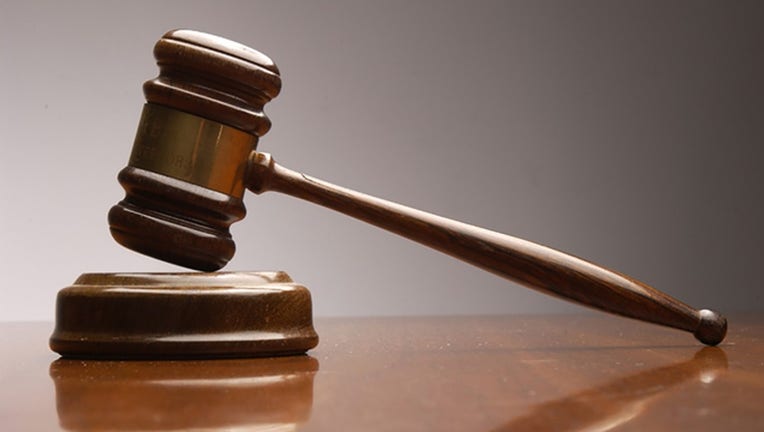 article
SANTA ANA, Calif. - A 48-year-old former Orange County girls basketball coach was convicted Tuesday of sexually assaulting six of his players over several years.
Carlos Francisco Juarez was convicted of 21 felony counts related to sexual assaults on four girls, but jurors also heard evidence related to two other victims who testified to bolster the prosecution's claims of consistent patterns of targeting, grooming and attacking the girls.
Jurors, who began deliberations near the end of the day on Monday, reached verdicts just before noon and also found true sentencing enhancements for multiple victims.
Juarez, who was taken into custody, faces at least 150 years to life in prison when he is sentenced Aug. 9. Juarez's attorney, Kenneth Reed, declined to comment but said an appeal will be filed.
Juarez's ex-wife testified about how she grew suspicious in 2018 that her former husband was sexually abusing their daughter's teammate on a team Juarez was coaching, Deputy District Attorney Raquel Cooper said.
The ex-wife "decided to reach out to the girls in the past and ask them, `Did anything happen to you? Because it's happening again,"' Cooper said.
It was then that four victims came forward to law enforcement, Cooper said.
Some of the victims lied to investigators earlier about having sexual contact with the defendant, Cooper said. So Dr. Blake Carmichael provided expert testimony on Child Sexual Abuse and Accommodation Syndrome, the prosecutor said.
"He's going to tell us about the five different stages — secrecy, helplessness, entrapment and accommodation, delayed disclosure and retraction," Cooper said in her opening statement of the trial.
"He's also going to speak about the power differential between coaches and athletes," Cooper said.
In some cases, victims would engage in text messaging with their coach that started out "innocent," but grew more sexually charged, Cooper said.
One victim told jurors she started taking private lessons with Juarez in 2005, when she was 11 years old, at a Salvation Army gym in Tustin. One of her teammates on a soccer team "recruited" her to join their club basketball team because she was tall, she said.
The victim played for Juarez's club basketball team for about a year and a half, she said.
SUGGESTED: 73-year-old coach plied teen with porn, whiskey before assault: cops
"I was excited to get better," she said of the private practices.
The first few practices were normal and included the usual drills and work on positioning, she said.
"But then it got worse," she said. "He wanted to help me by giving me private lessons that were not related to basketball that would help me with future relationships," she testified.
Juarez asked her to take off her clothes and run around the court nude, she testified.
She was uncomfortable being nude, so, "I said could I just take off my top?" she testified.
"He said it would help me with my confidence, and I wasn't very confident as a kid," she said.
She took off her jersey and sports bra and would run around the court with a basketball held over her head during two of the practices, she testified.
Then at the end of another practice he asked her if she was ready for her next lesson, she testified.
"He kissed me on the mouth and it was a French kiss," she testified. "It was my first time, so I definitely remember that."
She said it made her "nervous" and she was "caught off guard."
Juarez drove her home as usual, she said. Juarez kissed her the same way after a few of their practices, she testified.
"It felt awkward, but I thought it would benefit me, so I kept my mouth quiet," she testified.
Then, after one practice while driving her home, he pulled into a parking lot near her home and told her he would "teach me how to have an orgasm and that would help me with future partners, how to get me off," she testified.
He groped her groin area over her clothes, and the next time she removed her shorts so he could touch her again, and then another time he "penetrated" her with his fingers, she testified.
"I told him I was uncomfortable," she said. "I told him I wanted him to stop. I felt it had gone too far."
She said she was "disgusted with myself that I let it get that far."
Juarez told her not to tell anyone and she complied. She continued going to practices after that, but he did not touch her anymore, she said.
"I told my parents I wanted to quit the team, but I didn't tell them why," she said. "They didn't understand my reasoning. They were encouraging me to stay because on the outside, he looked like a great coach."
SUGGESTED: Soccer coach arrested for sexual assault
Juarez knew that the girl's mother had been diagnosed with breast cancer and was ailing, she testified. He would give her envelopes of cash of between $300 to $400 after he assaulted her, she testified.
She said she would spend the money on food and clothing because she did not want to ask her father for money.
Juarez coached for club basketball teams as well as at Mater Dei, Aliso Niguel, Tustin and Costa Mesa high schools, Cooper said. The alleged victims ranged in age from 11 to 17, she said.
One victim met Juarez in 2002, when she was 8 years old, Cooper said. Juarez allegedly kissed her when she was 12 while they were in an elevator at a basketball tournament in Reno, Nevada.
The two continued to flirtatiously text, and Juarez separated from his wife in September 2007, Cooper said. Juarez then moved in with the alleged victim's family and began having sex with her when she was 13 years old, with more than 100 eventual sexual encounters between the two, Cooper said.
Juarez at one point gave the girl a "promise ring," Cooper said.
In May 2008, the girl's parents got separated and Juarez later moved in with the girl and her mother in Irvine, Cooper said.
In April 2009, the girl's father told police he suspected Juarez was sexually abusing his daughter, Cooper said. But the two denied it and the case was closed while the two continued "dating."
When the victim turned 18 the two asked her father if they could go public with their relationship, and he "adamantly objected" and told his daughter he would cut her off financially if they did, Cooper said. The victim then broke up with Juarez, Cooper said.
He met another victim in 2008, when she was 14 years old, and provided private training for her, Cooper said. While Juarez was having a sexual relationship with the girl he was living with, he brought the other girl over to their home and tried to have sex with her there, but she asked to stop and he drove her home, Cooper alleged.
Juarez told her that she had to keep it secret because he could lose his kids and go to jail, Cooper said. In April 2009, when the girl told a friend about the alleged sexual abuse, she was pulled out of class one day and questioned by sheriff's investigators, Cooper said.
The girl did a "covert call" to the defendant with sheriff's investigators listening in, but he denied even knowing the other girl he was charged with sexually assaulting, Cooper said. Prosecutors declined to file charges, Cooper said.
Another victim played on his club team and in 2007, when she was 13, she started getting private lessons that escalated from flirtatious messages to sexual molestation and kissing, Cooper said. On one occasion, when she was 14, he had her perform a sex act on him in a storage room at Mater Dei High School, Cooper alleged.
Juarez told her she would get more playing time and could become a starter in exchange for the sexual favors, Cooper said.
One accuser said she met Juarez in fall 2008, when she was on the girls' varsity team at Aliso Viejo High School while he was coach, Cooper said. The girl was 17 when she received private lessons from the defendant, and after one practice, he took her to her mother's apartment in Costa Mesa and had sex with her, Cooper alleged.
When questioned by police about it in 2009, she denied it because, she later said, she was still "dating" him, Cooper said.
Another accuser said she was 17 and on the Costa Mesa High School girls' varsity team when he was "flirting" with her in a way that prompted suspicions from the defendant's ex-wife, Cooper said. His current wife was also suspicious, Cooper said.
That victim also had a relationship with Juarez when she was 17 and denied it when questioned by law enforcement, but in May of this year, she said she had "recently" broken up with him and lied before because she was dating him, Cooper alleged.