Nissan recalling 236k Sentras over possible steering control problem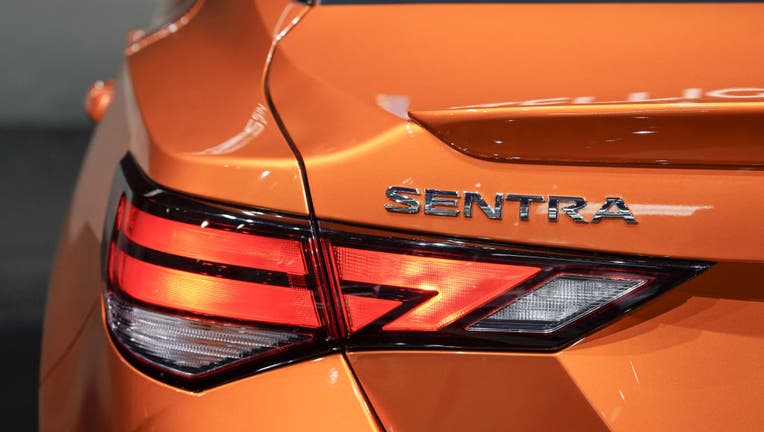 article
Nissan is recalling 236,000 Sentra sedans due to a tie rod in the car's suspension that could bend or break, causing the driver to lose steering control.
A total of 236,238 Sentras from model years 2020 through 2022 are subject to the recall, according to documents posted to the National Highway Traffic Safety Administration (NHTSA). Tie rods are critical for steering – a bent tie rod can impact the driver's steering ability, or cause the steering wheel to be off-center or experience vibration, while a broken tie rod can lead to a partial loss of steering and increase the risk of a crash.
Nissan said in the NHTSA documents that one or both of the tie rods in Sentras from the 2020-2022 model years may have insufficient strength under certain operating conditions and may deform when experiencing a high input force, like hitting a curb.
LOOMING UAW STRIKE COULD COST US ECONOMY MORE THAN $5B IN JUST 10 DAYS
Nissan will send letters to notify owners of potentially affected vehicles about the recall starting on October 5, 2023. Notices to dealers went out on August 16, according to the documents.
Owners will be instructed to contact their Nissan dealer if they experience an off-center steering wheel or vibration. If a bent tie rod is confirmed to be bent or broken, dealers will replace both the left and right tie rods free of charge.
Once additional parts to remedy the issue are available, Nissan will send a second letter to notify owners to bring their Sentra to a dealership for it to be repaired with the free replacement of both tie rods.
NISSAN RECALLS NEARLY 1 MILLION SUVS AFTER DISCOVERING VEHICLES COULD SHUT OFF WHILE DRIVING
Nissan said in the NHTSA documents that it expects to have parts for repairs in the winter of 2023-24. The repair will be free of charge for parts and labor and may take up to two and a half hours to complete, the company said.
Nissan told FOX Business in a statement, "In accordance with Nissan's commitment to the safety and security of our customers and their passengers, Nissan is recalling certain MY2020-2022 Sentra vehicles for an issue affecting the tie rods," Nissan confirmed to FOX Business in a statement. "Nissan will begin notifying customers in October 2023 followed by an invitation to repair once a remedy is available. Customers can then visit their local authorized Nissan dealer where a repair will be performed free of charge."
GET FOX BUSINESS ON THE GO BY CLICKING HERE
The company previously issued a recall for 2020-2021 model year Nissan Sentras due to a tie rod issue. 
In June 2021 about 138,000 Nissan Sentras were recalled due to the same problem, which the company noted in a NHTSA document. Cars that underwent repairs after the prior recall will need to get new tie rods once they are available this winter.
Read more of this story from FOX Business.