These new California laws take effect July 2023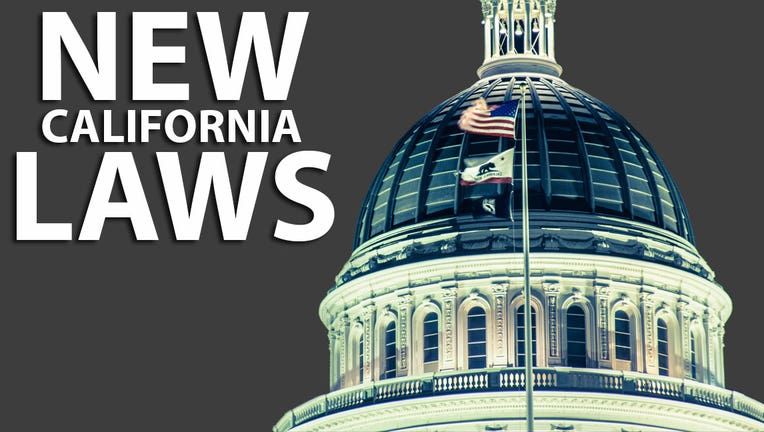 article
LOS ANGELES - As we pass the halfway mark of the 2023 calendar year, California Governor Gavin Newsom will sign about a dozen new bills.
The new laws will kick in Saturday. Included in the list are old convictions on criminal records being sealed, penalties for contractors without worker's comp insurance and a gun lawsuit bill.
Here is a look at some of the new laws that will impact your life beginning July 1, 2023.
Criminal Records Seals (SB-731)
SB-731 was signed into law last fall by Newsom, making California the first state in the nation to allow almost all old convictions on a person's criminal record to be permanently sealed.
The bill will automatically seal conviction and arrest records for most ex-offenders who are not convicted of another felony for four years after completing their sentences and any parole or probation. Records of arrests that don't bring convictions also would be sealed.
The bill would apply to offenses like domestic violence. It excludes those convicted of serious and violent felonies and felonies requiring sex offender registration.
Workers Compensation (SB-216)
A contractor that doesn't carry worker's compensation insurance could lose their license as a result of this bill. 
Worker's compensation was already required, but starting July 1 this new penalty will be added.
Remote Court Appearances (SB-241)
SB-241 gave Californians the option to use video conferencing as an alternative to in-person court appearances. This bill expires Saturday, July 1.
Gun Lawsuits (SB-1327)
Private citizens can sue companies that make and sell firearms if they sell assault weapons or ghost gun products, which are already illegal in the state.
The bill carries a minimum bounty of $10,000 for violators. 
Bounty Hunter Licensing (AB-2043)
This law mandates the licensing, education and registration of bounty hunters. 
It was inspired by a Palm Springs family whose child was killed in Palm Springs in 2021 by an illegal bounty hunter.
Filing Restraining Orders Online (AB-2960)
This bill gives Californians the option to request and file for restraining orders related to domestic violence or gun violence electronically instead of having to show up to court in-person. The bill also requires the Department of Child Support Services or the local child support agency to issue a notice to change a payee on an issued support order. 
ZEV Conversion Rebate (SB-301)
"High-volume third-party" merchants will have to supply data starting July 1 including contact details and bank account numbers.
Teacher Overpayments (AB-1667)
Under this bill, teachers cannot be asked to repay overpayments found in audit reports by CalSTRS, the state teachers' pension. 
In the past, payments paid to retired teachers had to be repaid when audits revealed that they had been calculated incorrectly.
Housing Laws (AB-2011) / (SB-6)
Construction of affordable multi-family housing on land that is zoned for commercial, retail or parking use is streamlined under AB-2011 and SB-6. It also strengthens wage laws and health benefits rules for construction contractors.
Firearms Civil Suits (AB-1594)
This bill establishes a firearm industry standard of conduct, which would require a firearm industry member to establish, implement and enforce reasonable controls. Members of the firearm industry must take reasonable precautions to ensure they don't sell, distribute or provide a firearm-related product to a downstream distributor. Those in the industry may not manufacture, market, import provide wholesale sales of "abnormally dangerous" products.
Juneteenth will now be added to the list of state holidays. This will mean community colleges and public schools will close schools in addition to state employees being given time off with pay on June 19.