Multi-car crash on 60 Freeway near Jurupa Valley creates traffic nightmare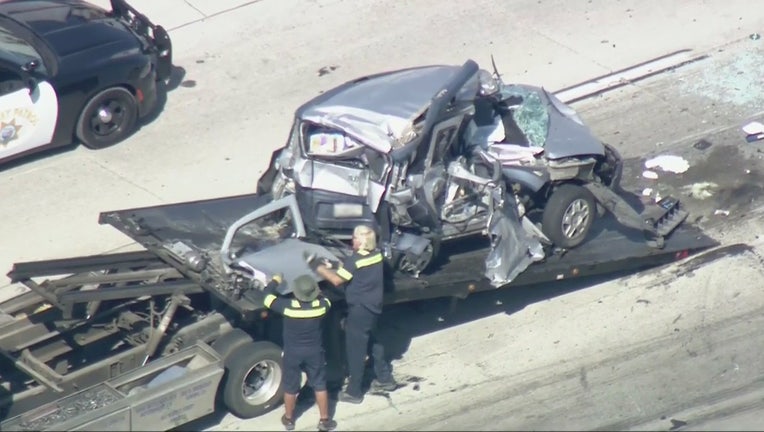 JURUPA VALLEY, Calif. - Traffic on the eastbound 60 Freeway near Jurupa Valley was heavily impacted Monday afternoon after a multi-vehicle crash involving a semitrailer resulted in one person becoming trapped inside their car.
Several traffic lanes were shut down with California Highway Patrol funneling traffic through a single lane.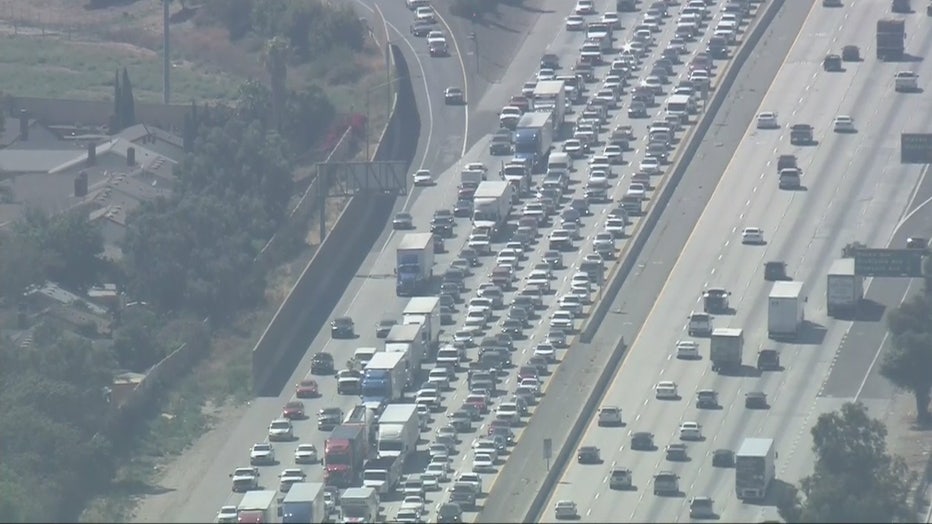 The crash happened shortly after 2 p.m. Aerial footage from SkyFOX showed a mangled vehicle, believed to be a Honda Element, being loaded into a tow truck.
CHP reported that a man inside a silver Honda Element became trapped in the wreckage. Firefighters worked to extricate the victim. It's unknown how many people were injured in the crash or what their condition is.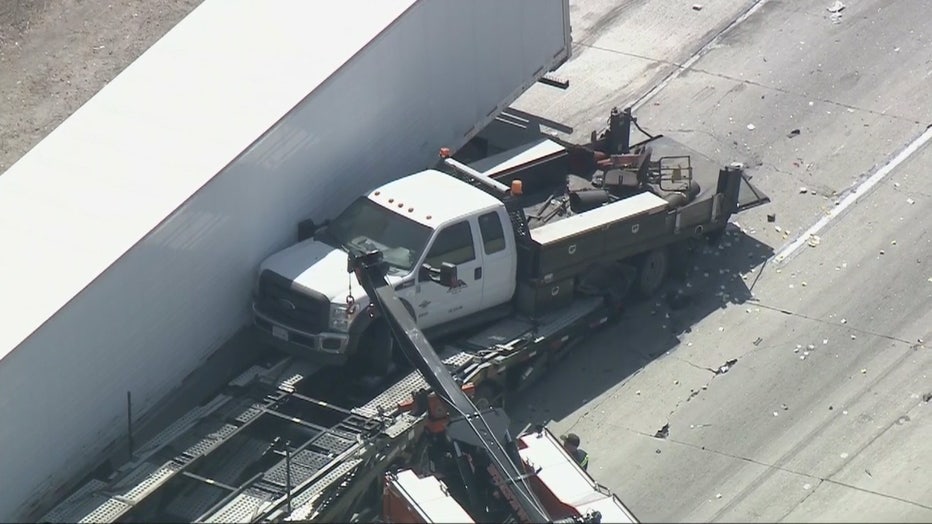 Drivers should expect heavy delays in the area until crews are able to clear the wreckage and debris.
No further details were immediately known. The cause of the collision is under investigation.