2 hikers missing in SoCal mountains: What we know
LOS ANGELES - Authorities in Southern California continue to search for two missing hikers in the San Gabriel Mountains.
The search operations come as authorities are urging people - even the most experienced hikers - to think twice and consider the extremely dangerous conditions on Mt. Baldy due to the recent storms.
In just the last four weeks, crews with San Bernardino County Sheriff's Search and Rescue Team have responded to 14 rescue missions on Mt. Baldy and the surrounding area. Two hikers have died.
The San Gabriel Mountains are located bout 40 miles northeast of downtown Los Angeles.
RELATED COVERAGE: 
Here's what we know about the two hikers who remain missing. 
Robert Gregory
Hawthorne resident Robert Gregory was reported missing by family after he did not return home from his hike near Mount Islip Monday. Gregory's son told local media his father was an experienced hiker and was familiar with the terrain. 
Search and rescue teams on the ground have been impeded by the recent storms, which caused road blocks due to mudslides and snow. An aerial search continues.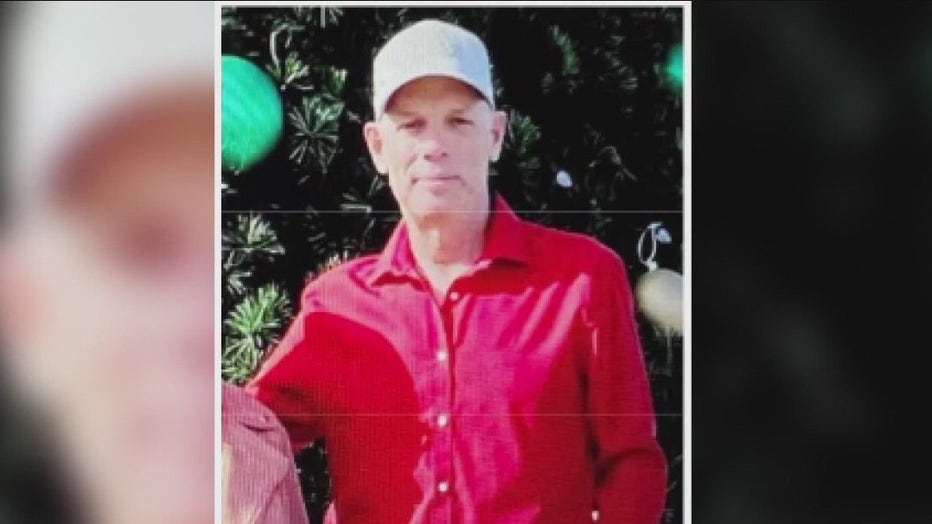 According to a message posted by Gregory's sister to the All Trails community Facebook group, Gregory, who she described as an "avid hiker," last posted he was at "Windy Gap to Mount Islip to the Big Cienega Trail." She said her brother frequently shared details and pictures of his hikes with her and pleaded with the community to come forward with any information. Herman said Gregory's white Ford F-250 pickup truck was located Saturday at the Windy Gap trailhead. 
Julian Sands
Actor Julian Sands, 65, was reported missing Friday on a trail on Mt. Baldy. Sands was hiking the popular Baldy Bowl Trail, which climbs to nearly 4,000 feet over close to five miles to the highest summit in the San Gabriel Mountains.
Similar to the search for Gregory, crews were forced to temporarily suspend the ground search over the weekend due to adverse trail conditions and avalanche risks amid the winter storms. Sands' car was recovered in the area.
The English-born Sands currently lives in North Hollywood. He also had major roles in in 1989′s "Warlock," 1990′s "Arachnophobia," 1991′s "Naked Lunch," 1993′s "Boxing Helena," and 1995′s "Leaving Las Vegas." Sands has worked consistently in the decades since with smaller roles in film and television.
The Associated Press contributed to this report.