Montebello family mourns mother's death just weeks after rare, terminal diagnosis
MONTEBELLO, Calif. - A Montebello family is in mourning after their mother's death, just weeks after she was diagnosed with a rare, terminal disease. Now, the family hopes to spread awareness for the disease 
FOX 11 first spoke with Janice Torres back on Aug. 28. Unbeknownst to us at the time, she had just been diagnosed with Creutzfeldt-Jakob Disease 11 days earlier. 
"My son David gave her a call and asked her where she was. All she could describe for him was that there's grass and there are kids," said Richard Torres, Janice's husband of 32 years.
Richard said he and his family "thought it was related to just some lack of sleep," but Janice was wheelchair-bound in a matter of days. 
Creutzfeldt-Jakob affects about one in a million people, according to the U.S. Centers for Disease Control and Prevention, with most who are diagnosed dying within one week of the disease's onset.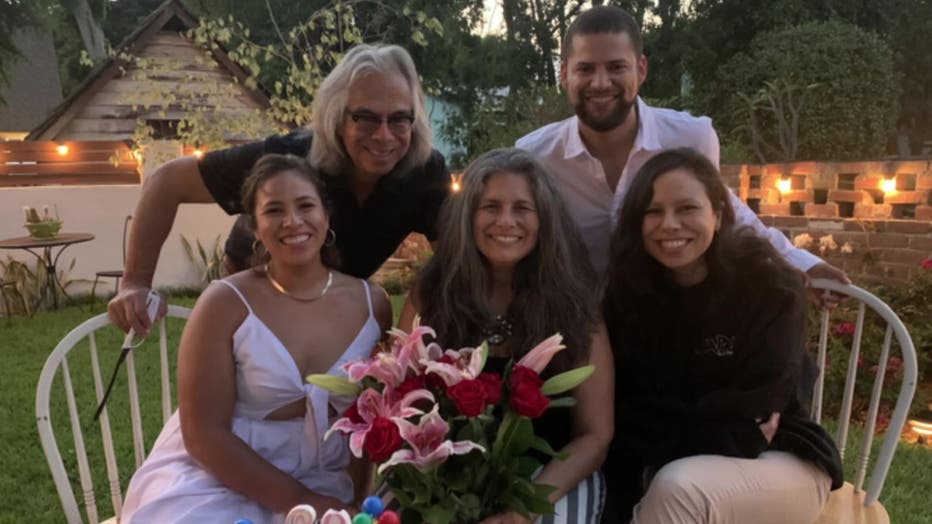 Just two weeks after FOX 11's first conversation with Janice Torres, the disease had taken its toll.
"It's suddenly fallen upon us and very swiftly, said Richard Torres. "It's just kind of unfathomable."
Dr. Prasanth Manthena, Chief of Neurology at Kaiser in Los Angeles said there's no cure for the disease.
"They cannot control their muscles," he said. "They start losing their ability for cognition and memory."
David Torres is Janice Torres' son, and also the mayor of Montebello. He said his mom's giving spirit inspired him.
"In her example, that's given menthe strength to lead my city," David Torres. "It's given me the strength to get through some incredible challenges. But, she was a trailblazer."
Meanwhile, Juliet Torres, Janice's daughter, is expecting her own child, and is struggling with the idea of her mother never getting to know them.
David Torres called his mother's diagnoses "scary," particularly the lack of research currently going into the disease in the U.S.
"There is no active research being done in the United States as to treatments," he said. "It's scary to think that there's something that can be this devastating and there's no one looking at it."
Dr. Manthena said it's not clear why people develop Creutzfeldt-Jakob, and he hopes stories like Janice's inspire much-needed research, saying diagnosing the disease has gotten much easier over the last five years or so.
The Torres family said this experience has reminded the them to appreciate every moment.
"Janice is the love of my life," Richard Torres said, calling it "an effort to squeeze as much out of life as possible in as little time as we (had)… I have really  been struck by how wonderful community can be when people realize that there's someone in need."
To learn more about Creutzfeldt-Jakob Disease, or to donate toward supporting families dealing with the disease, visit cjdfoundation.org.