Mission Viejo nurse seriously injured on Costa Rica vacation
MISSION VIEJO, Calif. - Friends and family of a Mission Viejo nurse seriously injured while on vacation with her husband in Costa Rica are asking for the public's help in bringing her home. 
Over Memorial Day weekend, Deanne Niedziela was on a waterfall hike with her husband Ken when she was struck by a falling tree branch, according to a GoFundMe page set up to help with the costs of getting Niedziela home.
Niedziela suffered a major spinal cord injury and faces potential paralysis, friends said. 
Medical air transportation costs to bring Niedziela home are estimated at around $100,000.
Niedziela oversees the Spine & Neuroscience Institute and Acute Care Service for Mission Hospital. She has served in various other roles including critical care manager and charge nurse.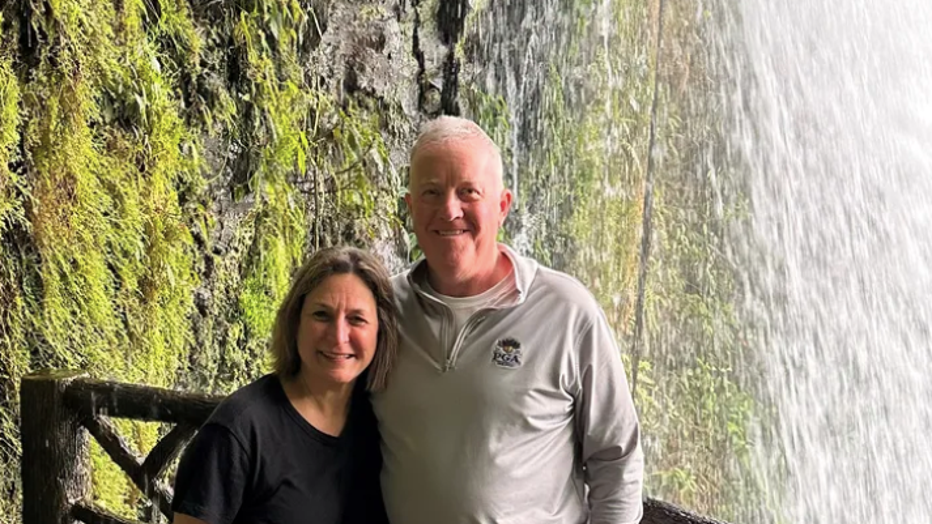 Deanne Niedziela and husband Ken / GoFundMe
"We know Deanne will have additional expenses, our current focus is bringing Deanne home to Mission Hospital for workup by our trusted specialists," the GoFundMe page read.
No other details were immediately available.