Body of missing hiker Robert Gregory found in San Gabriel Mountains
LOS ANGELES - Hawthorne resident Robert Gregory, who had been missing since January after he did not return home from his hike near Mt. Islip, is confirmed dead, according to the San Bernardino County Sheriff's Department. 
Gregory's body was recovered Friday about 300 feet below the summit of Mt. Islip in the Angeles National Forest, officials said. 
Video posted to the LASD's Special Enforcement Bureau Twitter page showed personnel being deployed from the chopper down below "to recover hiker in snow/ice." That hiker was later confirmed to FOX 11 to be Gregory.
Further details on the rescue or Gregory's death were not immediately released.
RELATED COVERAGE: 
After being reported missing, Gregory's son told local media his father was an experienced hiker and was familiar with the terrain. 
Early on in the search, teams on the ground had been impeded by the weather, which caused road blocks due to mudslides and snow.
Meanwhile, the search for actor Julian Sands, also in the San Gabriel Mountains, enters its fifth week. Another ground search is being planned Sands ahead of an incoming storm.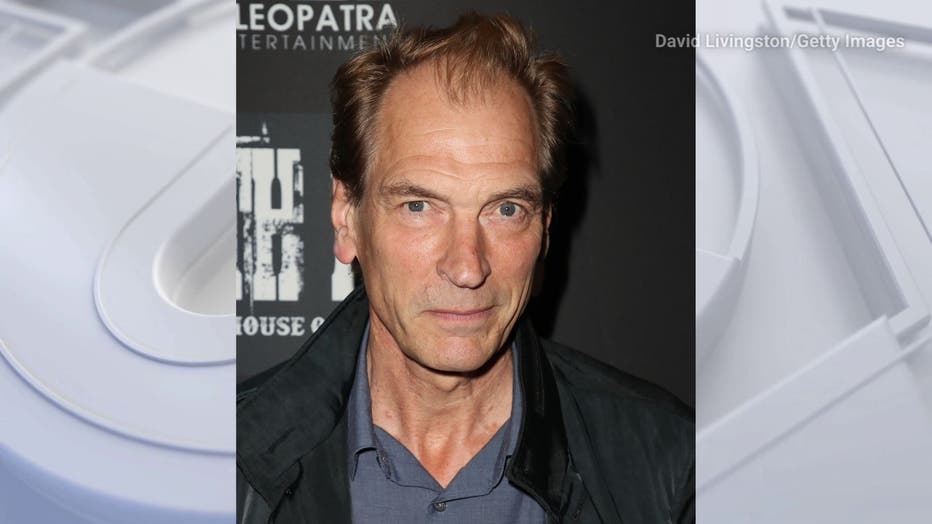 David Livingston/Getty Images (Getty Images)
The San Bernardino County Sheriff's Department did not give an exact date or time for the search, but said ground crews would be deployed.
Sands was hiking the popular Baldy Bowl Trail, which climbs to nearly 4,000 feet over close to five miles to the highest summit in the San Gabriel Mountains. Sands' car was recovered in the area.
Authorities have continued to warn the public of dangerous weather conditions on Mt. Baldy.
On January 25, a 75-year-old North Hollywood was found alive after going missing in the same area where Sands was reported missing Jan. 13.
In recent weeks, crews with San Bernardino County Sheriff's Search and Rescue Team have responded to at least 14 rescue missions on Mount Baldy and the surrounding area. Two hikers have died, one of them falling at least 500 feet down an icy slope.