Many Americans struggle to pay rent, mortgage in coronavirus outbreak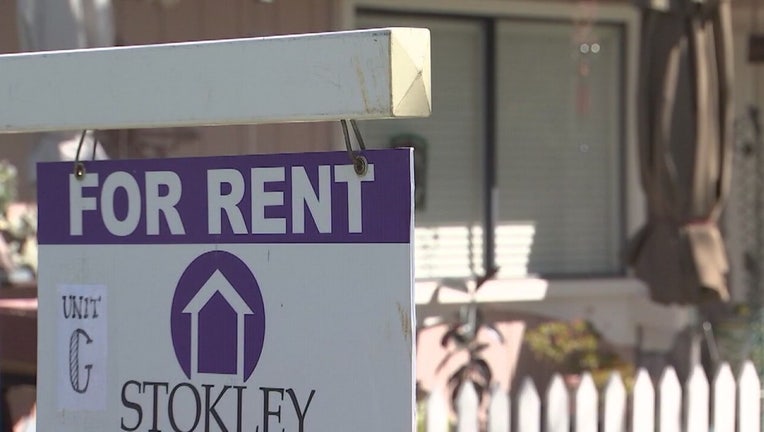 article
It's the first of the month, and everybody knows the rent's due. For millions of Americans, Wednesday is the first time the landlord is knocking on the door since the coronavirus outbreak turned the economy upside down.
Many of those renters are without jobs - nearly 3.3 million people in the U.S. filed for unemployment the week of March 16, about five times the previous high in 1982. Most state and local governments are putting evictions on pause as states prepare to pay unemployment and the federal government prepares to send stimulus checks. So for most, April's knock won't come with a notice to get out.
But a roof over the head is one of the most basic needs in life. Without money for rent, how can the other bills get paid? And while many will get a reprieve in April, eventually the rent comes due, whether or not the restaurant, plant or construction site reopens when the COVID-19 threat lessens.
RELATED: CoronavirusNOW.com, FOX launches national hub for COVID-19 news and updates
On Tuesday, Los Angeles Mayor Eric Garcetti temporarily halted rent increases for tenants of rent-controlled units.
RELATED: Garcetti signs law to halt evictions, suspends farmers markets
Last month, California Gov. Gavin Newsom issued an executive order to help renters and homeowners during the coronavirus pandemic.
It includes halting evictions, slowing foreclosures, and protecting against utilities being shut off. The protections are in place through May 31 and could be extended, he said.
RELATED: Newsom issues executive order to help renters and homeowners during COVID-19 crisis
Officials said 80 local governments statewide have passed a temporary ban on evictions.
Those who are unable to pay their rent due to the coronavirus pandemic cannot be evicted due to their personal health of the health of a family member who has moved in as a result of the outbreak.
Tenants have the option to defer payments but will have to pay later down the road.
In addition, many Americans are awaiting their stimulus check as part of an approved $2.2. trillion economic package to aid with the economic impact of the coronavirus pandemic.
Coronavirus stimulus FAQ: Who gets stimulus money? Will paper checks be issued? When will it come?
"It's a struggle. My wife's on disability. Our hours are cut and…we aren't getting any help," a resident told FOX 11.
Local government officials say they can provide documentation so tenants can stay home and won't be forced out by landlords.
Tenants rights groups across the country are calling for rent and mortgage payments to be canceled -- without penalties -- as long as shelter-at-home orders are in effect. 
RELATED: Tenants rights groups call for rent and mortgage payments to be canceled
FOX 11's Kelli Johnson and Mario Ramirez contributed to this report.