Man stabbed during apparent family dispute in Torrance, suspect in custody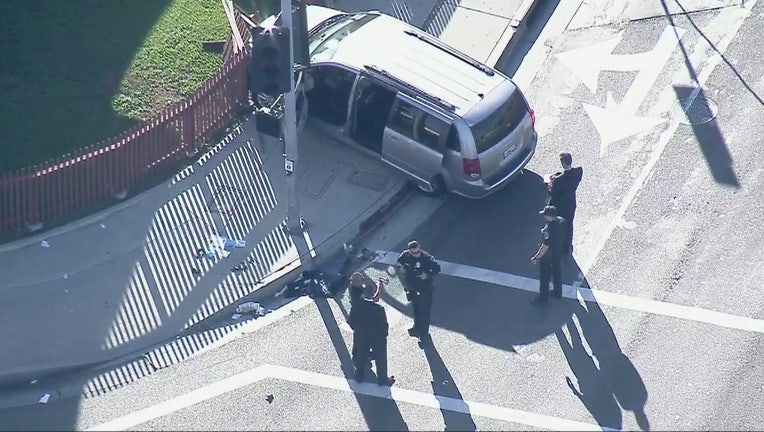 article
TORRANCE, Calif. - A man who was allegedly stabbed by a family member in Torrance Friday was hospitalized in critical condition, police said.
Officers received a call of a stabbing near the intersection of Artesia Boulevard and Prairie Avenue about 2:20 p.m., according to Sgt. Alexander Martinez, the Torrance Police Department's public information officer.
Officers arrived to find the victim suffering from a stab wound in his upper body, Martinez said, and arrested another man at the scene, Martinez said. Investigators believe they are related, he said.
Detectives worked to determine if the stabbing happened inside a minivan in the intersection, or if both men had already exited the vehicle, which crashed into a fence in a residential front yard.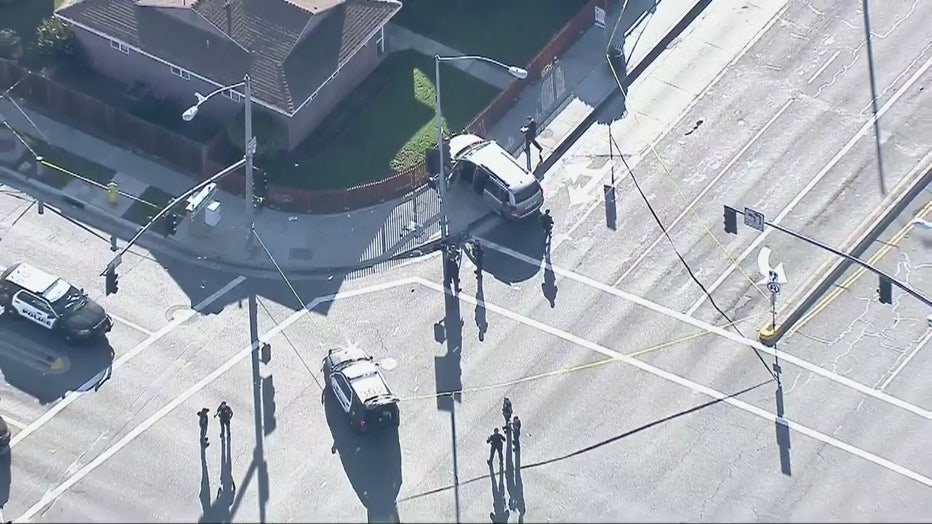 The suspect was arrested and taken to the Torrance city jail, Martinez said. Police did not immediately release his name, nor identify the victim.
The intersection of Artesia Boulevard and Prairie Avenue was closed for the investigation.