Man shot and killed in Downtown LA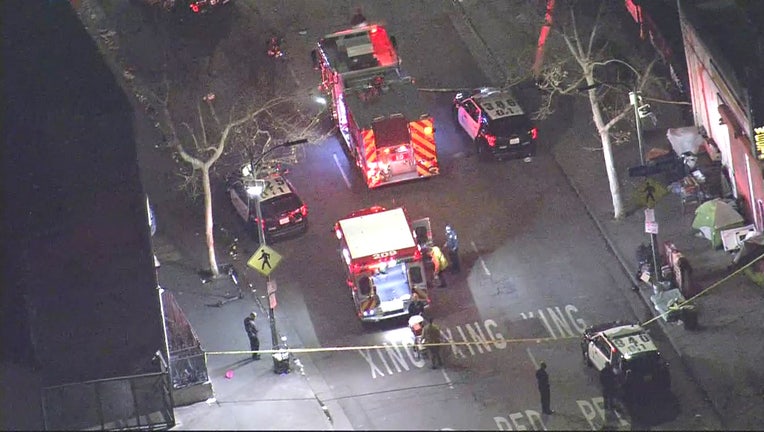 article
LOS ANGELES - Homicide detectives are investigating a deadly shooting in downtown Los Angeles that occurred late Tuesday night.
The victim was described by LAPD as a black male adult but no age or name was given. The shooting was reported at about 10:30 p.m. in the area of 5th Street and San Julian Street.
The victim was pronounced dead at the scene.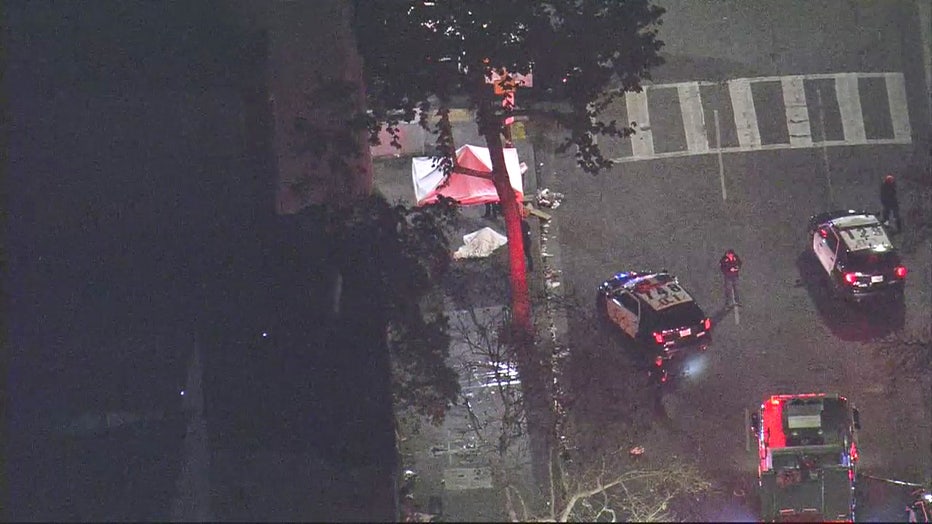 SkyFOX aerial footage showed multiple tents used by the homeless population lining up the sidewalks surrounding the area. Police are working to determine the circumstances surrounding the death. It's unknown if any arrests have been made.
Authorities did not immediately release information about the suspect.
The investigation is ongoing.