Man walking his dog fatally shot alleged transient in Garden Grove
GARDEN GROVE, Calif. - A man out walking his dog fatally shot an alleged transient man in Garden Grove on Thursday, Sept. 28, according to authorities.
The Garden Grove Police Department responded to a call at the 10000 block of Katella Ave. just before 3 p.m. on Thursday, where they found a male suffering from multiple gunshot wounds. 
Police discovered another individual in the immediate area, who authorities said was involved in the shooting. Officials said the two fought with each other directly before the shooting. The second individual could have been a transient, according to reports.
The male who was shot was transported to a local hospital where he later died due to his injuries.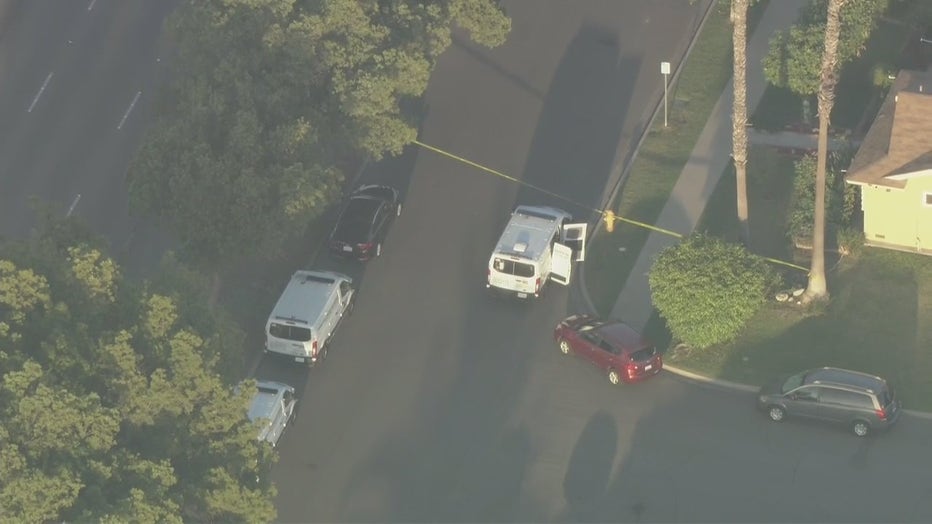 Man shot while walking dog in Garden Grove.
Officials did not provide any additional information at this time, but said that the investigation is ongoing and that they do not have anyone in custody at this time.
Police are seeking witnesses to the event, and ask anyone with information to contact Det. Nikolic at 714 741-5877 or Garden Grove Police Department Investigations at 714-741-5800.
This is a developing story, stay with FOX11 News for the latest.