Man in wheelchair struck and killed in Commerce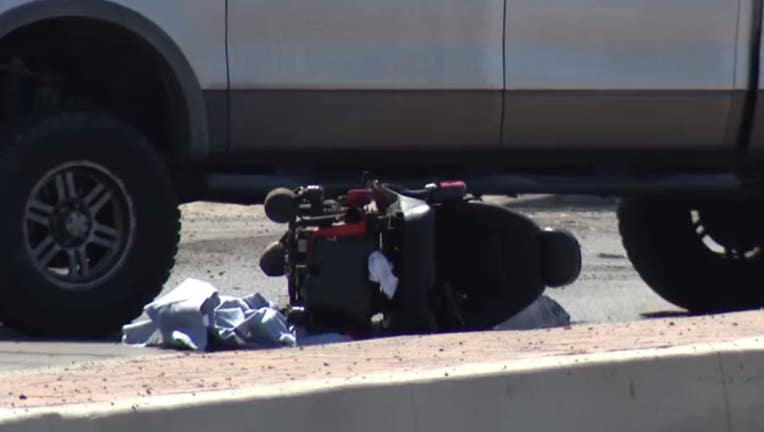 LOS ANGELES (FOX 11) - A man in a wheelchair was struck and killed Saturday morning by a motorist in Commerce.
Deputies from the Los Angeles County Sheriff's Department were dispatched at 7:43 a.m. to Jardine Street and South Atlantic Boulevard, where the pedestrian was pronounced dead at the scene.
The victim has been identified as Richard Gutierrez, 54, of Commerce.
Officers say the driver stayed at the crash scene and cooperated with investigators. A  lieutenant says it appeared to be an accident.
This is a developing story