Man in need of life-saving kidney transplant has one birthday wish: 'To be healthier'
LOS ANGELES - A local former amateur boxer is in the fight of his life as he searches for a kidney donor. 
The day we met Marc Coronel was a day his doctors told him would never come — his 34th birthday.  He wasn't supposed to make it this long.
But since his rare kidney disease diagnosis almost ten years ago, Coronel has defied the odds, keeping his training up while training others in the ring.
Focal segmental glomerulosclerosis, or FSGS, affects some 5,400 people each year. The disease scars the kidneys until they give out which means Coronel's life went from boxing competitively to now living in kidney failure.
Today his routine consists of taking 15 pills a day and three times a week he's on dialysis as his search for a donor has yet to pay off.
Finding a match is complicated given Coronel's blood type "O Positive." His donor must be an "O" carrier and historically wait times for type "O" are significantly longer. 
So far, 11 people have been rejected as donors, including a newly discovered half-brother who made the trip to Los Angeles from the Philippines in the hopes he'd be Coronel's match.  
"We just got the news that UCLA denied him so I'm back to square one," Coronel said. 
Instead of letting this get him down, Coronel presses on with a positivity that can only inspire.
"While you think your problems are bad, someone's living it worse," remarks Coronel, who now finds hope in spreading his message in classrooms and at conferences. 
In fact, this native Angeleno is banking on the future. He recently proposed to his high school sweetheart.
She, of course, said yes!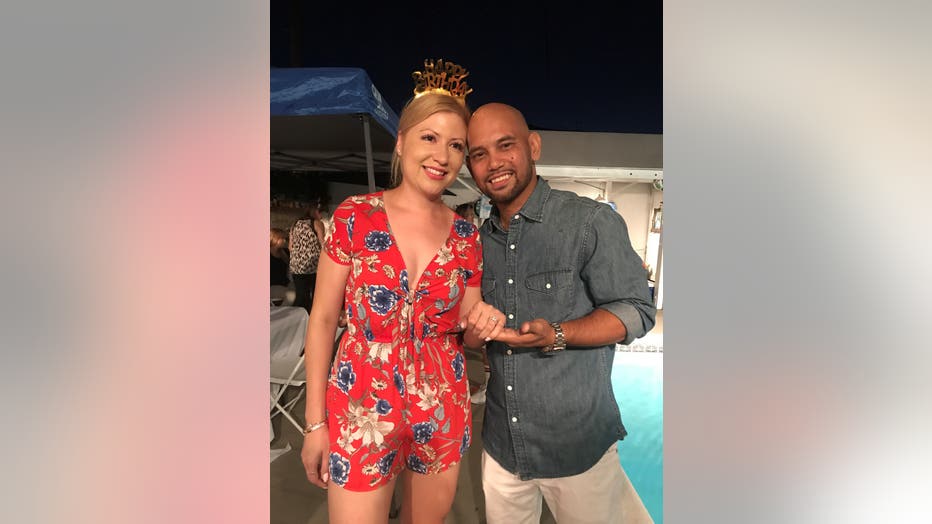 When asked his birthday wish, Coronel answered powerfully: "To be healthier. They say a healthy person has a thousand wishes; a sick person has one."
Equally as powerful, Coronel considers his diagnosis a blessing and his path his chosen journey to change lives while hoping to save his own. 
If you'd like to see if you'd be a match for Coronel, click here.