Man arrested in connection to double murder in South L.A.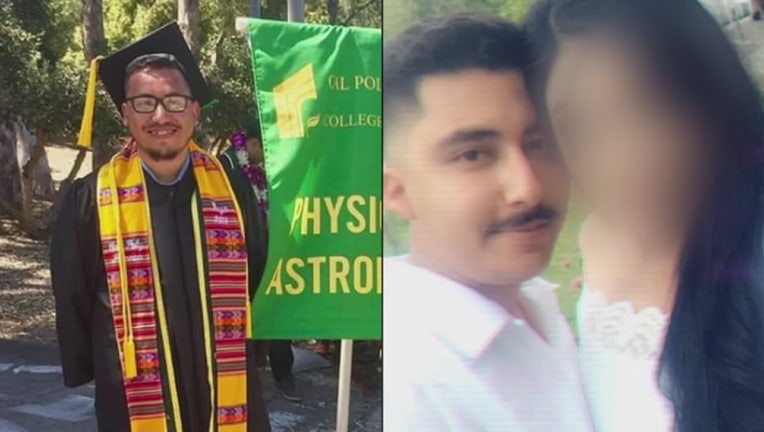 LOS ANGELES - Homicide investigators with the Los Angeles Sheriff's Department made an arrest in Santa Clarita in connection to a drive-by shooting in South Los Angeles that claimed the lives of two best friends.
A group of childhood friends were standing near a vehicle in the 1100 block of East 68th Street near Central and Florence Avenues around 7 p.m. on August 14 when a suspect's vehicle pulled up and the passenger opened fire, sheriff's officials said. 
Arriving officers located a body near the victim's vehicle on the street. The shooting victim, identified by family as Jose Flores, was pronounced dead at the scene. 
Flores was in the process of earning his Doctoral degree at UC Irvine and aspired to work for NASA.
RELATED: 2 dead, another injured after shooting in South L.A.
The second shooting victim, identified as Alfredo Carrera, was rushed to a local hospital where he died. He was an expectant father. 
The third shooting victim was treated and released from a local hospital. 
Two days later, deputies from Santa Clarita Sheriff's station located a 2004 blue Nissan Maxima near the corner of Via Princessa and Sierra Highway. The vehicle license plate matched the plate listed as the suspect's vehicle used in a double murder that killed Flores and Carrera. 
RELATED: Best friends gunned down in South L.A. drive-by shooting
Jonathan Charles Johnson, 26, of Lancaster was arrested at the scene. A 25-year-old female passenger was detained with Johnson but was released without being charged. 
Johnson was charged with two counts of murder, one count of attempted murder and one count of discharging a firearm from a motor vehicle at another person on Tuesday.
His arraignment is scheduled for Wednesday afternoon.
He is being held on a $2,000,000 bail.