Best friends gunned down in South L.A. drive-by shooting
LOS ANGELES - Two families on 68th near Central in South L.A. are grieving after a drive-by shooting Wednesday night that injured one and killed two others. The two victims were very good friends.
Jose Flores and Alfredo Carrera grew up together and lived on the same street. Wednesday night they died together in a hail of gunfire. Jose's former sister-in-law, Alondra Palacio says "he didn't deserve this. No one does. He had a purpose."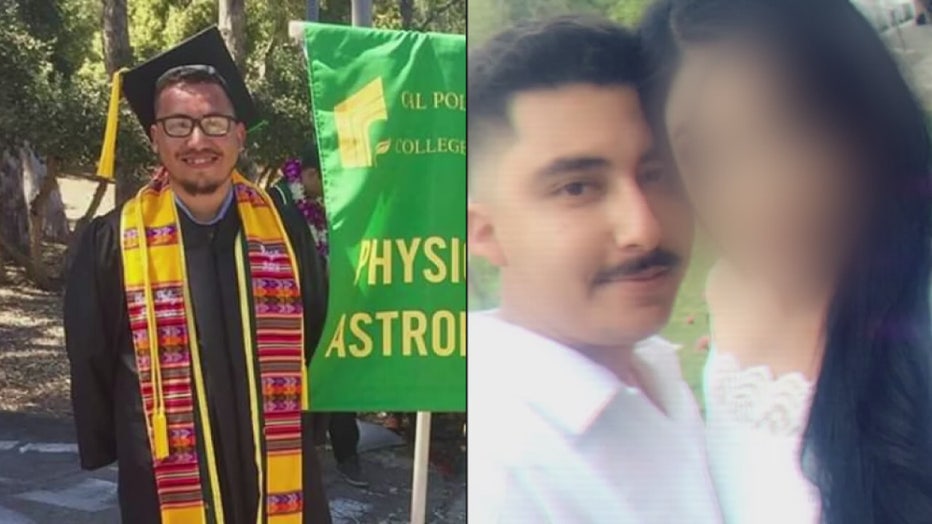 The third shooting victim who has not yet been identified was treated and released.
Flores' purpose in being at Carrera's home Wednesday night was to give him gifts for his baby shower the upcoming weekend. He wasn't going to be able to attend and wanted to make sure to deliver the gifts.
When the shooting occurred the two were in the driveway.
RELATED: 2 dead, another injured after shooting in South L.A. 
"I guess when he was reaching for the gifts inside the car... another car passed by and started shooting," said Palacio. 
Deputies say this was an act of a carload of thugs. And, as part of their investigation, the owner of the La Princessa Ice Cream store on the corner of Central and 68th says police took the video from their security camera. That camera was aimed at the area where the shooting took place.
Two lives cut short. Flores' dad showed us his son's bedroom filled with honors. His Bachelor of Science diploma from Cal Poly Pomona. Name tags from many of the conferences he attended. His backpack still filled with his computer and snacks.
He was so proud of his son saying, "so many dreams for him. They weren't finished."
Flores wanted to be a physicist. Hoped someday to work at NASA. Alondra Palacio holds his notebook filled with his thoughts saying "it has equations and stuff. He was a meticulous person." That meticulous young man went to UC Irvine. The University issued a statement that, in part, reads: 
"Jose was an incredibly promising student in astrophysics and was a rising star in his field. Just earlier this week he gave an outstanding scientific talk on galaxy formation to an audience of international researchers. We were fortunate that he came to UCI to pursue his Ph.D. His loss will be widely felt."
If you'd like to help with funeral expenses and Alfredo's wife and son the family has set up this GoFundMe page.
The investigation is ongoing. Anyone with information is asked to contact the Los Angeles County Sheriff's Department