Thousands of Los Angeles city workers prepare for one-day strike
LOS ANGELES - More than 11,000 Los Angeles city workers are preparing Monday to initiate a one-day walkout throughout the city to protest contract negotiations between union officials and city leaders.
The workers plan to picket for 24 hours Tuesday outside City Hall, Los Angeles International Airport and other locations to protest "a refusal to bargain in good faith" -- which would mark the first such strike action in more than 40 years.
The employees, including sanitation workers, heavy-duty mechanics, traffic officers and engineers represented by SEIU Local 721, voted overwhelmingly in May -- with 98% approval -- to authorize an Unfair Labor Practice strike if negotiations stalled.
Union officials said the workers will meet at 11 a.m. Tuesday at City Hall for a march and rally, though picket lines will begin as early as 4 a.m. at sites throughout the city.
"Despite repeated attempts by city workers to engage management in a fair bargaining process, the City has flat-out refused to honor previous agreements at the bargaining table, prompting workers to file charges alleging unfair labor practices with the city of Los Angeles Employee Relations Board," SEIU 721 officials said in a statement last week.
Mayor Karen Bass, who is in Washington, D.C. this weekend meeting with federal officials, said Saturday that Los Angeles officials are available around the clock  "to make progress" on the contract negotiations.
"City workers are vital to the function of services for millions of Angelenos every day and to our local economy," Bass said in a statement. "They deserve fair contracts and we have been bargaining in good faith with SEIU 721 since January. The City will always be available to make progress 24 hours a day, 7 days a week."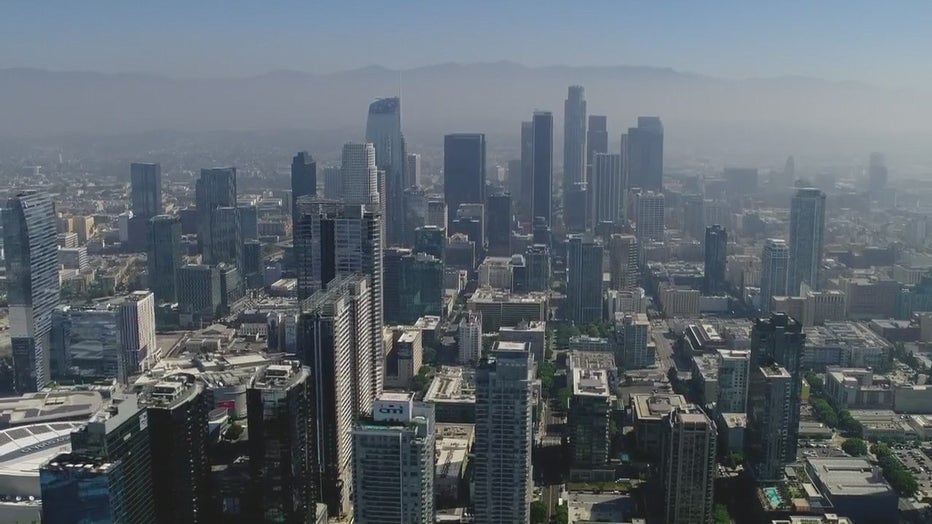 The planned labor action comes amid ongoing strikes by Hollywood writers and actors as well as thousands of cooks, maids, dishwashers, servers, bellmen and front-desk agents at 46 Los Angeles area hotels represented by Unite HERE Local 11.
"It feels like it's `Strike Summer' because it is," SEIU 721 officials tweeted in late July. "But make no mistake -- our fight for respect does not end with the summer. It ends with contracts that adequately protect and pay us."
SEIU Local 721 represents more than 95,000 public sector workers in Southern California.
The union said the city of Los Angeles strike "comes at a watershed moment for the city, with officials preparing for the World Cup and Olympic Games in the coming years. Both events promise to have long-lasting impacts on the entire Southern California region, with a massive influx of tourists and athletes putting an enormous strain on the city's frontline services, all on the world stage."
It also comes at a time when the city is experiencing a more than 20% job vacancy rate across departments.
David Green, president and executive director of SEIU 721, told City News Service last week that 30-plus strike lines are expected Tuesday all across the city.
"We are going to be throughout the entire city striking to send a message that the city's broken the law," Green said. "They need to come back to the table, they need to fill these vacancies and they need to listen to the concerns of the public."
He said residents might experience a lack of service Tuesday, whether it's the "folks that pick up their trash, that protect the harbor, work in parks or that secure LAX."
The union ratified a one-year agreement with the city in November 2022 with the understanding the two sides would return to the bargaining table immediately after the winter holidays, SEIU Local 721 Chief of Staff Gilda Valdez told the Los Angeles Times. The city and union would then negotiate over a number of smaller specific proposals, she said.
But the city has "reneged on their promise to negotiate on these issues," according to Valdez, prompting the union to file an unfair labor practice claim with the City of Los Angeles Employee Relations Board over this issue, along with claims filed over several other issues in recent months.
"We're not going to tolerate unfair labor practices during bargaining or at all. We're fed up," Valdez said.
The most recent strike by Los Angeles city workers occurred in November 1980.