Suspects jump out of vehicle during police pursuit in South LA
LOS ANGELES - Two suspects jumped out of a vehicle to evade police during a chase in South Los Angeles. 
The vehicle was allegedly stolen. 
The suspect was driving on surface streets, narrowly dodging traffic and other vehicles. At one point, while the driver was turning right, they rear-ended another vehicle, resulting in that vehicle to partially lose their bumper. 
The suspect kept driving and eventually both the driver and passenger doors opened and two people jumped out and ran. 
Several LAPD patrol vehicles lined the street near Wall Street and E. 102nd Street as the suspect's vehicle came to a stop.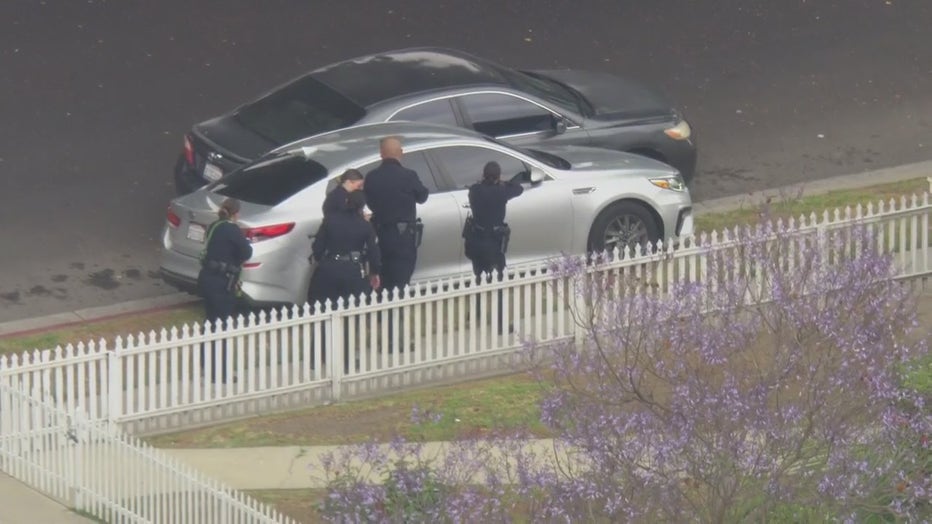 Images from SkyFOX show officers approach the vehicle, with guns drawn, and open the back passenger side door. The police department said officers were unable to locate the suspects.