LAUSD approves emergency declaration to battle coronavirus outbreak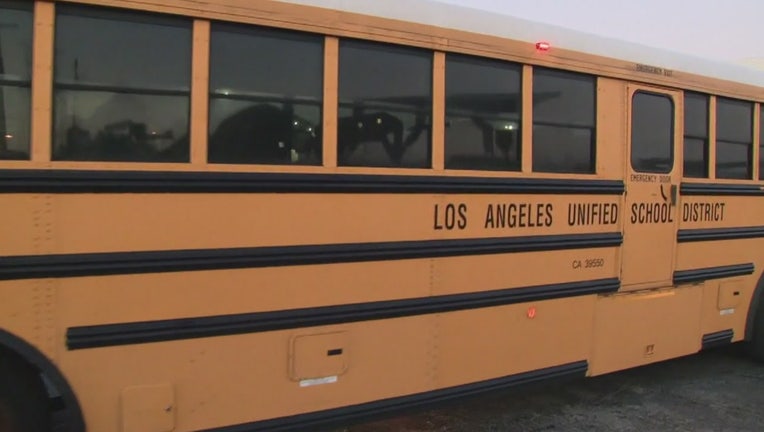 article
LOS ANGELES - Los Angeles Unified School District board members approved a state of emergency to battle the coronavirus outbreak Tuesday night. 
The declaration gives the district's superintendent, Austin Beutner, the ability to act quickly in order to keep students, staff and parents safe without the board's authorization should it become necessary. 
As of Wednesday, no school closures were in effect due to COVID-19 concerns. 
RELATED: 'Uncharted waters': LAUSD official discusses COVID-19 prevention, district's contingency plans
If an outbreak were to occur within the district, some potential plans include the relocation of staff and students, canceling in-person classes with alternative program options, and giving employees paid leave if self-quarantine is deemed necessary. 
The district also faces serious concerns about how to implement such policies, such as a way all students would be able to participate in virtual learning or homeschooling. 
"The digital gap creates a bigger academic gap. Those that have access to the internet will continue their education and everybody else won't," LAUSD board member Jackie Goldberg said in Tuesday's meeting. 
Another concern includes the ability to continue feeding the thousands of families who rely on the district for meals. 
RELATED: The latest news stories on the coronavirus
No schools have been closed and no classes have been canceled as the result of the coronavirus outbreak. However, district officials are taking precautions and continue to sort out how to properly implement various policies should it become necessary.