LAPD reacts to FOX 11 report on meth addiction epidemic plaguing the homeless community
LOS ANGELES - The LAPD is reacting to FOX 11's investigation into the ongoing meth addiction epidemic plaguing the homeless community on LA's streets. They watched our investigative report and found it to be troubling, saying our report reflects what they are experiencing on the streets.  
RELATED: LA's homeless meth addiction epidemic fueled by CJNG drug cartel, enabled by Prop 47, DEA says
View our original report here:
They agree the meth addiction crisis is only getting worse.  Capt. Scott Harrelson is the commanding officer for the Central Division. He told FOX 11's Bill Melugin, "It is something we see here on a daily basis, but your story certainly shed some light on it."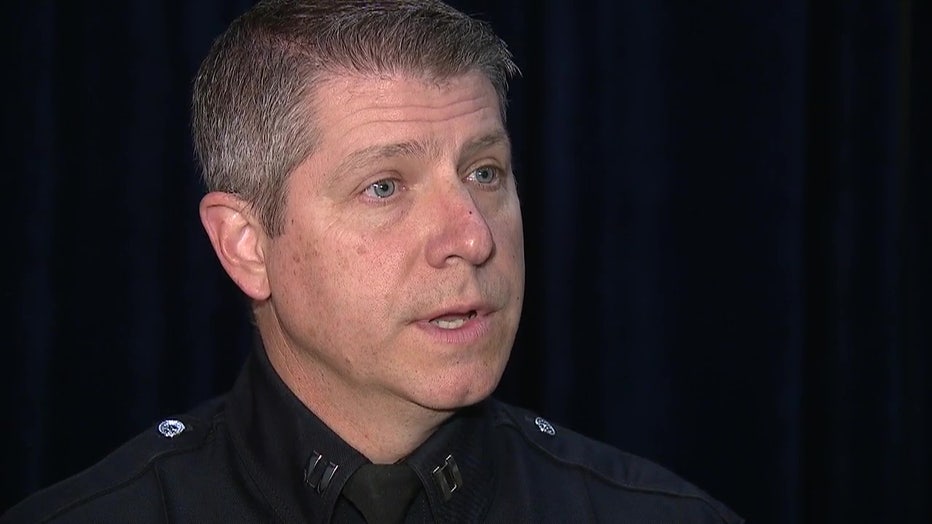 Capt. Scott Harrelson, commanding officer for the Central Division
Prop 47, also known as the Safe Neighborhoods and Schools Act, was a referendum passed by California voters in November 2014. Its main effect was to convert many nonviolent offenses, such as drug and property offenses, from felonies to misdemeanors.  
These offenses included shoplifting, writing bad checks, and drug possession. 
The LAPD expressed some frustration with California's Prop 47 and explained how it's impacting the job as law enforcement. Harrelson said, "Prop. 47 necessarily doesn't affect the enforcement -- what we do as police. It's more on the backside and the prosecution aspect. But what it has done, and what we've seen since it has been relegated now down to a misdemeanor, there's more of a revolving door. We didn't have the ability to have people go into treatment facilities like we had to before. So, it has had some effect on the street level use."

RELATED: 2016 Report: Residents concerned with LA's rise of homelessness and crime
For those who witness addicts shooting up on the streets while at the same time it appears police just turn a blind eye when passing by, Harrelson says that does happen every so often because that police unit may be on a priority call for service. "The priorities always have to be weighed in the officer's minds as to what enforcement they can take and when they can take it."
Anthony Oddo is a commanding officer with the LAPD Gangs and Narcotics Division. Oddo's job is to track down and arrest street dealers working with the cartels in pushing meth to addicts. He says meth is cheap to buy and cheap to make, which is why we're seeing an increase in its use. "Because it's highly addictive, things are getting worse just because more people are becoming addicted to meth."
Harrelson said this is an extremely complex issue. But, police don't make the laws, they just enforce them. Any potential change has to come from the state level.
FOX 11 reached out to Mayor Garcetti's office for comment and was told he was not available. FOX 11 also reached out to the PIO for George Gascon, the district attorney of San Francisco who helped write Prop 47.  We're told we might be able to talk to Gascon later this week. The PIO for Gascon, an advocate of Prop 47, agrees that right now the system is not working, but we can't go back to the old methods of just putting addicts in jail.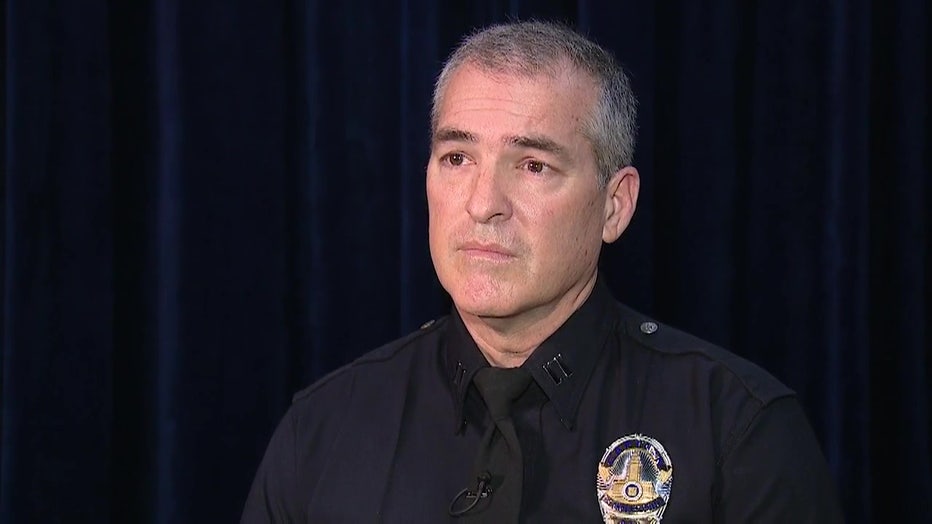 Anthony Oddo, commanding officer with the LAPD Gangs and Narcotics Division.
He believes treatment doesn't work either and addicts will fall out of it.  So, at this time both sides indicate that the current program is not working.
Other media outlets have been reporting on our original story, which aired on FOX 11 Sunday, including KFI AM 640 and La Opinion.