LAPD looking for driver of stolen vehicle who was caught on video at street takeover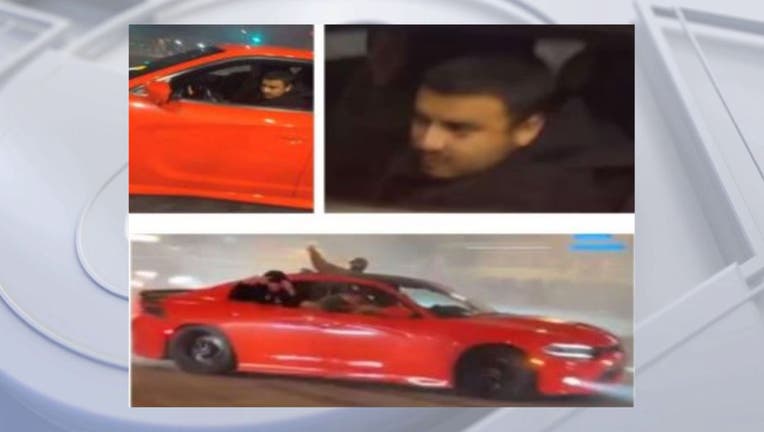 article
LOS ANGELES - The Los Angeles Police Department is looking to identify and locate the driver of a stolen vehicle who participated in a street takeover.
On April 30, around 10:50 p.m., officers observed a street takeover and saw the driver of a 2022 Dodge Charger doing burn-outs at the intersection of Vernon Avenue and Figueroa Street in South LA.
Officers attempted to conduct a traffic stop but the driver fled. According to the police department, the Dodge had a rear license plate that was issued to an Infinity.
On May 12, the vehicle was found parked in the area of Vernon Avenue and McKinley Avenue and the Infinity license plate was on the vehicle. Police say the vehicle was stolen from Downey.
They are currently looking for the suspect who stole the vehicle. The driver is described as a man between the ages of 18 to 25 with black hair and a mustache. 
Police released video from the street takeover showing the red vehicle at the intersection doing donuts with several people inside.
RELATED: 
Anyone with information is asked to contact Central Traffic Division Detective Juan Campos at (213) 833-3713 or email him at 31480@lapd.online. You can remain anonymous by calling L.A. Regional Crime Stoppers at 1-800-222-TIPS (800-222-8477) or visit lacrimestoppers.org.