Lakers to get coronavirus tests after 4 Nets get COVID-19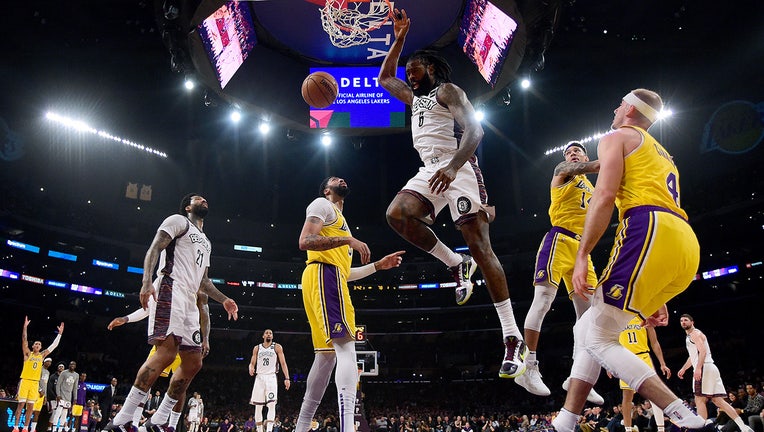 article
LOS ANGELES - Los Angeles Lakers players will be tested for coronavirus Wednesday, after news broke Tuesday that four members of the Brooklyn Nets -- the Lakers' final opponent before NBA games were suspended on March 11 -- have tested positive for the virus, according to multiple reports.
The Nets beat the Lakers, 104-102, on March 10 at Staples Center. The next day, Utah Jazz center Rudy Gobert became the league's first player to have a confirmed case of coronavirus, and NBA Commissioner Adam Silver suspended the rest of the season.
On Tuesday, the Nets announced that four players tested positive for the virus, but did not name them. Star Nets forward Kevin Durant, however, told The Athletic that he was one of the players.
"Everyone be careful, take care of yourself and quarantine. We're going to get through this," Durant said.
The team is also asking the players to stay home for 14 days, according to the Los Angeles Times.
The Lakers would not confirm the reports, but a spokeswoman said the team would be making an announcement later Tuesday.