LA to deploy mobile test teams to nursing homes, assisted living facilities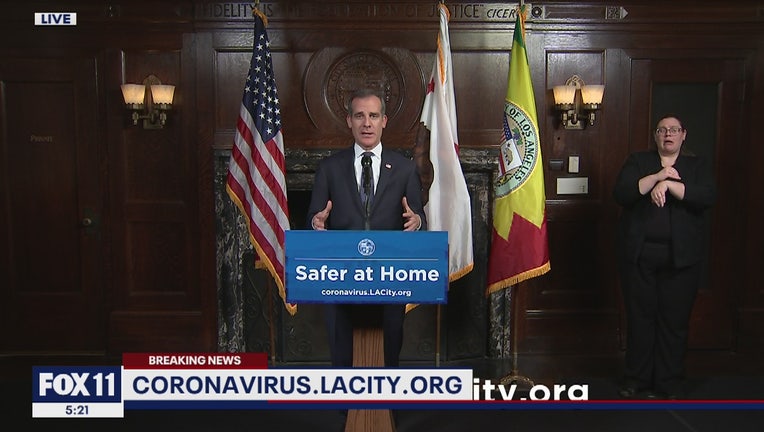 article
LOS ANGELES - For those who are unable to visit a coronavirus testing site help is now on the way. 
The City of Los Angeles is deploying mobile test teams to nursing homes and assisted living centers to help administer COVID-19 tests to the elderly and those with disabilities. 
"The reality is that some folks cannot go out to get tested so we need to go to them," Mayor Eric Garcetti stated Thursday during his daily press briefing. 
Garcetti says the goal of the mobile test team is to help prevent outbreaks at nursing homes and assisted living facilities. 
He made the announcement while citing concerns of COVID-19 related deaths at the Motion Picture Television Fund nursing home in Woodland Hills.
RELATED: A controversial recommendation: LA County public health urges families to remove loved ones from nursing homes
Garcetti says crews from the Los Angeles Fire Department deployed to the nursing home and tested 100 senior citizens and staff members. On Thursday LAFD returned to the home and tested an additional 60 people. 
"We have a responsibility to keep the most vulnerable who live amongst us, our seniors, our grandparents and parents safe. If one of these facilities has a symptomatic resident or sees the start of an outbreak we will send a testing team as soon as possible to stop the spread and help save lives," Garcetti stated. 
Facilities that suspect an outbreak can request assistance at the city's new website Coronavirus.LACity.org/AssistedLiving.
 
Get breaking news alerts in the FOX 11 News app. Download for iOS or Android.