LA County firefighters battling blaze fueled by wood pallets at building in Florence-Graham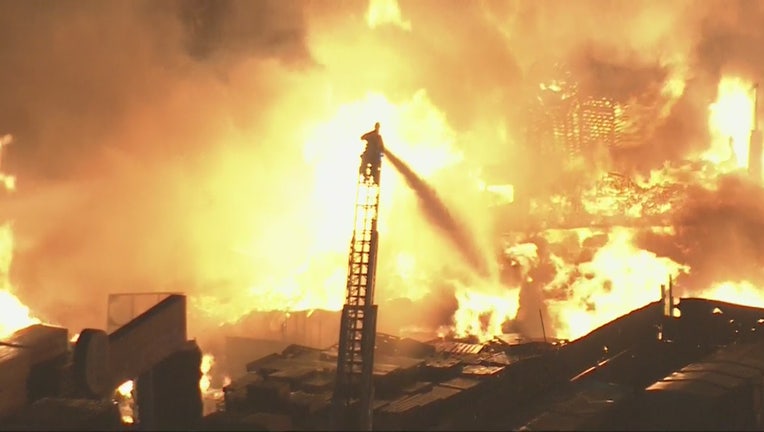 LOS ANGELES - A fire has broken out at a commercial building in the 9400 block of S. Alameda Street in the community of Florence-Graham.
Los Angeles County firefighters have mounted an aggressive attack to try and control this fire as quickly as possible.
A large wood pallet yard is providing fuel for this fire. The building is completely engulfed in flames with plenty more fuel to burn, according to fire officials.
No injuries have been reported. The cause of the fire is under investigation.
This a developing story. Check back for updated information.