LA County DA Race: Jackie Lacey defends prosecution record
LOS ANGELES - The California primary is just over a week away, and we are taking a look at some of the big races.
"I've learned a lot on the job in the last eight years," says LA County District Attorney Jackie Lacey. The 62 year old California native is LA's top prosecutor and she wants to keep it that way. 
She is running for a third term and says people should vote for her because she has a demonstrated record of success.
"I have worked for 30 years in that office committing myself to the cause of victims," says Lacey.
Her proudest accomplishments include the creation of a Mental Health Division within the DA's office and the Conviction Review Unit which found Ruben Martinez Jr. innocent of a robbery he had been convicted of 11 years before. 
Just recently, Lacey dismissed 66,000 marijuana convictions. She says, "A lot of people of color went to jail for selling marijuana and when you look at who's getting those licenses to legally sell, it's not people of color. It seems like it's unfair if you think about it."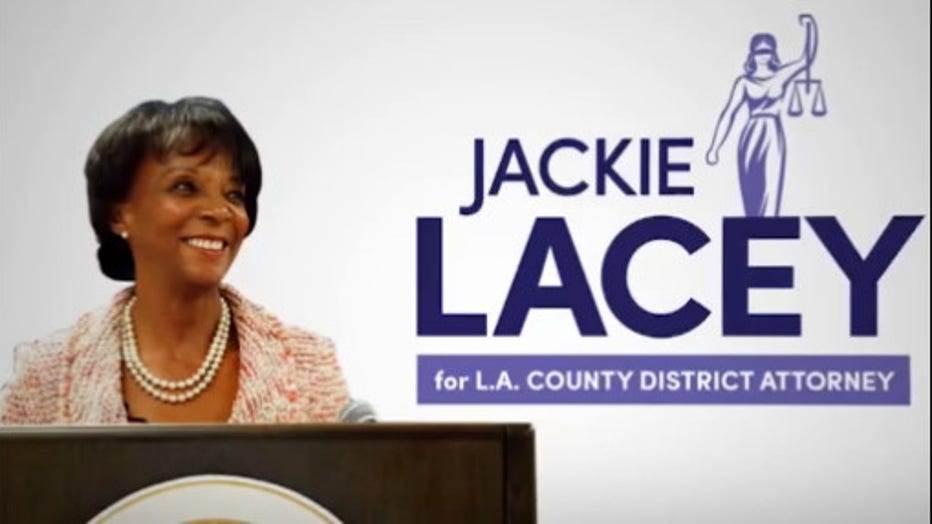 Her harshest critics accuse Lacey of being too pro police. Members of Black Lives Matter point to the case of Brendon Glenn, a homeless man was shot and killed by an LAPD officer in Venice. Then Chief, Charlie Beck recommenced prosecution but Lacey declined.
She says, "If you look across the country, there have only been two successful prosecutions of police officers for officer involved shootings."
Another controversial case was that of Ed Buck, the democratic donor accused of administering meth to gay men in his apartment. Within a year and a half of each other, Gemmel Moore and Timothy Dean were found dead inside Buck's apartment. It took a third man who survived an overdose for Buck to be taken into custody.
Lacey responds to that criticism by saying, "We're not shy about arresting people for murder. We do it day in and day out. Mr. Buck, I have no relationship with him, no sway. So it's about the evidence and the witnesses. We had issues with the evidence and the witnesses."
Lacey is asking undecided voters to give her an opportunity to continue working for the people. She says, "On their ballot they'll only be one real deal prosecutor and that'll be me."