LA Council could vote to fund $10M eviction legal aid by next week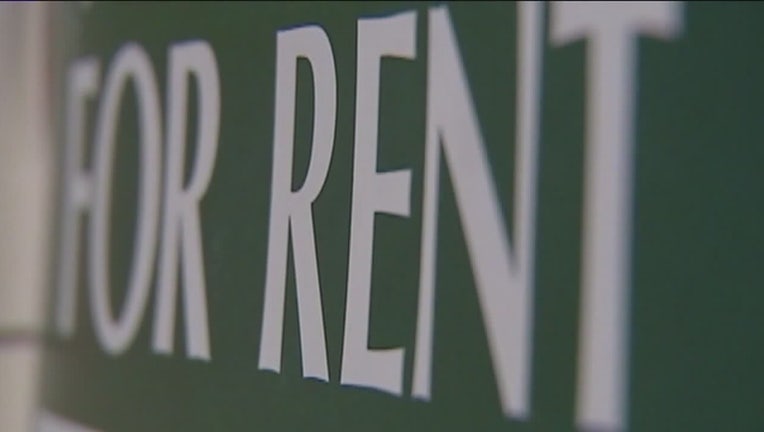 LOS ANGELES - Council President Nury Martinez and Councilman Mitch O'Farrell co-introduced a motion on Wednesday to secure $10 million in CARES Act money to establish an emergency legal defense fund to protect Los Angeles renters from eviction amid the COVID-19 pandemic.  
The motion could be voted on as soon as next week and would provide legal aid to tenants who are facing eviction proceedings. Los Angelesimplemented a 12-month rent payback period in March, which would begin after the Safer at Home orders are lifted, as well as the eviction moratorium.  
RELATED: LA County officials urge struggling renters to apply for relief through $100 million fund
"These are people who are struggling to stay above water -- many are immigrants, Latinos, Black and low-income residents who have been hardest hit by COVID-19," Martinez said.
"People have lost family members, are sick themselves or lost their jobs. They desperately need our help."  
RELATED: Stay up to date on all coronavirus-related information 
Although the City Council voted on Tuesday to extend the emergency COVID-19 orders -- which include the eviction moratorium -- through the end of September, California courts are expected to accept filings for evictions on Tuesday, the same day the state's eviction moratorium ends.  
Rich Coca, a spokesperson for Martinez, said landlords could still file for the proceedings even though the city's law keeps action from happening through September.  
Get breaking news alerts in the FOX 11 News app. Download for iOS or Android.
The council members in their motion said they expect a "swell of unlawful detainers" related to eviction proceedings when the courts reopen.  
According to a report the UCLA Luskin Institute on Inequality and Democracy published in late May, at least 365,000 households in Los Angeles County are in jeopardy of losing their homes once protections end.  
"This City Council continues to do more than any other municipality in the country to protect renters during the COVID-19 pandemic," Mitch O'Farrell said.
"The $103 million Renter Assistance Program was a good start, and now we are ensuring that anyone who may be facing an unlawful eviction will have the necessary legal counsel, paid by the city, to help keep people in their homes during this crisis."  
The City Council approved several emergency measures in March intended to help people through the coronavirus pandemic, including the halt on residential and commercial evictions, requiring paid sick leave for certain employees and protections for people who are working for businesses deemed essential.  
Martinez waived the motion through committee, which as council president she has the power to do, and Coca said the motion could be heard as early as next week.