LA City Council votes to halt rent increases to protected units for a year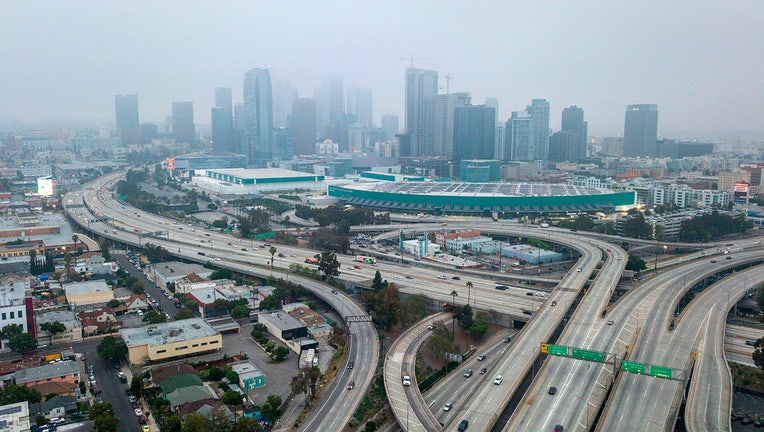 article
LOS ANGELES - The Los Angeles City Council voted on Wednesday to halt rent increases for units protected by the city's Rent Stabilization Ordinance for 360 days to help tenants through COVID-19 pandemic.
Councilman John Lee also moved to have a report conducted on the temporary ordinance to find a way to make sure landlords can be "made whole" once the pandemic subsides, as they may need to increase rents to make improvements to their buildings.
"When this passes ... (landlords) may be restricted," Lee said. "I don't want to disincentivize future people from trying to make these improvements. It's very important, obviously, that we not only keep as much affordable housing available as possible, but ... to keep it in the best condition as possible."
Councilman Gil Cedillo said he also wanted to make sure gardeners, janitors and other people employed by a housing complex are not furloughed or laid off as a result of the temporary ordinance, as they likely have to pay rent too.
"We should look at these in a holistic manner and the effects involved and the unintended impacts, and I want to make sure we're not displacing people," Cedillo said.
About 624,000 units are covered by the city's Rent Stabilization Ordinance.
Initially, motions were filed in April by Councilmen David Ryu, Mike Bonin and Marqueece Harris-Dawson that would have put a temporary stop to rent increases on all residential rental units, not just the ones protected by the stabilization ordinance.
However, Deputy City Attorney David Michaelson said that may not be legal under the state law limiting rent control, the Costa-Hawkins Rental Housing Act.
The council voted in favor of a resolution to call on state lawmakers and Gov. Gavin Newsom to temporarily suspend the Costa-Hawkins law until the end of the pandemic.
The city's orders require people to pay back the rent they owed within 12 months of the end of the pandemic (commercial tenants have three months).
San Jose recently enacted a rent increase freeze on all units, regardless of rent stabilized status. Rent stabilized units are defined as rental units built in 1978 or earlier.
The California Judicial Council halted all eviction proceedings in April, but landlords have continued to initiate them, council members said.
The city's temporary ban on evictions protects tenants from no-fault evictions until the end of the pandemic and they are not required to show proof of financial hardship, but tenants are still receiving "threatening letters with strong-arm offers for bad deals or new lease terms," the three councilmen said.