Kobe Bryant mural: NBA 2K steps up to help 'extend lifeline' of iconic display
LOS ANGELES - A cherished mural honoring Kobe and Gianna "Gigi" Bryant is getting an extended lifeline with the help of a giant video game publisher.
PREVIOUS COVERAGE: Iconic mural of Kobe and Gianna Bryant in danger of removal
Several muralists turned to art to pay tribute to Kobe and Gigi following their tragic passing in Jan. 2020. To this day, you could say Los Angeles is painted in purple and gold in honor of the legendary Laker. 
One of those murals is located at 400 W. Pico Boulevard in downtown LA. It shows Gigi and Kobe wearing their respective basketball jerseys with angel wings. The mural was in danger of being removed by the end of September per the building owner's request. 
A petition on Change.org received over 90,000 signatures to persevere the mural and on Monday, Ronnie Singh, more commonly known as "Ronnie 2K" as the face of the NBA 2K video game shared some good news.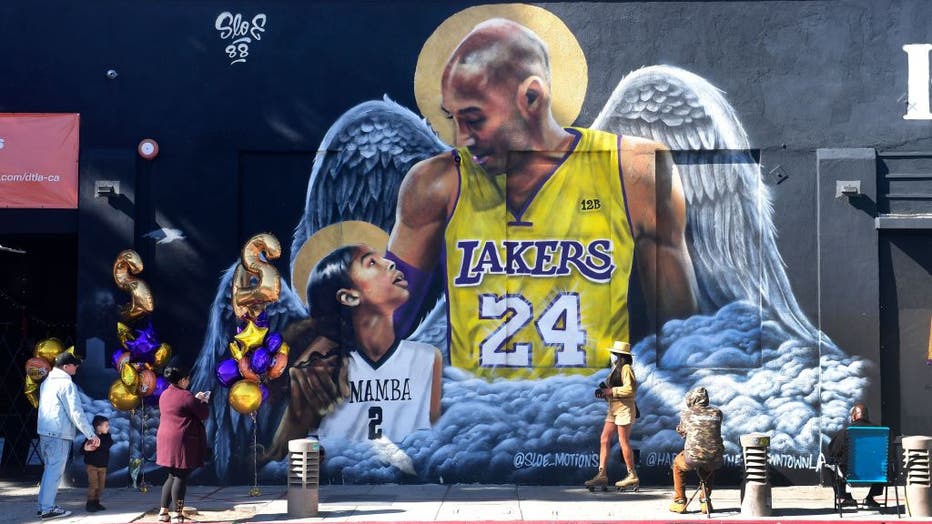 "We reached out to the landlord and negotiated a way to extend the lifeline of it," Singh announced on ESPN's "NBA Today" on Monday. "It's definitely important to the basketball universe." 
Singh added that the mural is "something that we needed to keep going in real life to let fans continue to celebrate these two amazing human beings." 
A rededication ceremony is scheduled for Thursday at 3 p.m.