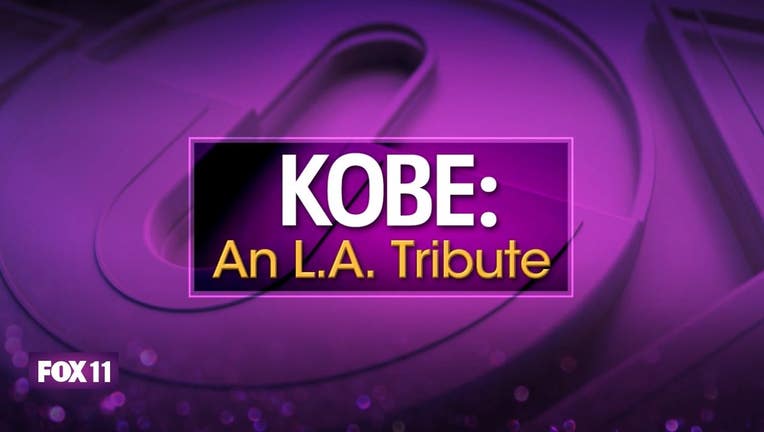 article
LOS ANGELES - FOX 11's Christine Devine looks back at the crash that killed Kobe Bryant, his daughter Gianna, and 7 other victims – including the immediate response of fans and admirers, who gathered at the scene of the crash and at Staples Center.
SEGMENT A:  "KOBE: An L.A. Tribute"
In the days that followed, murals were popping up all over L.A. We also meet fans who waited in line to visit Kobe's favorite restaurant.
RELATED: News related to the life and death of NBA legend Kobe Bryant
SEGMENT B: "KOBE: An L.A. Tribute"
We look at the ways Kobe Bryant influenced a new generation of kids with his basketball leagues and camps.
SEGMENT C: "KOBE: An L.A. Tribute"
Christine Devine shares interviews from her podcast, "Voices of the People: Kobe Bryant Remembered", including Snoop Dogg's son Cordell Broadus, and singer Ranella Ferrer – who each have their own unique memories of Kobe.
SEGMENT D: "KOBE: An L.A. Tribute"
A look back at Kobe's memorable retirement speech in 2016, thanking the fans for 20 years of support, through good times and bad.
FOX 11 will have full coverage of the memorial starting Monday morning with a special edition of Good Day LA live from Staples Center.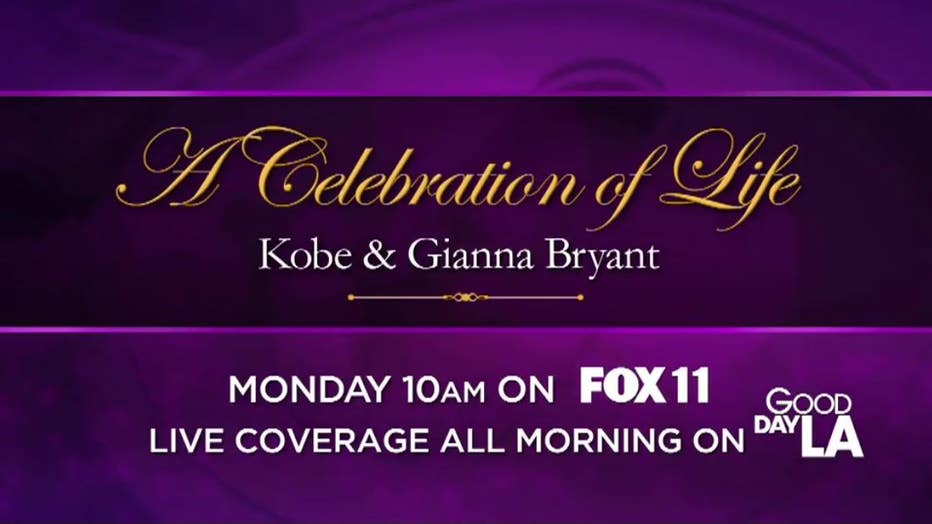 We'll broadcast and live stream the entire 'Celebration of Life for Kobe and Gianna Bryant' beginning at 10 a.m. 
FOX 11's Tim Langford and Alexi Chidbachian contributed.
Get breaking news alerts in the FOX 11 News app. Download for iOS or Android.