Kareem Abdul-Jabbar serves as executive producer in 'Black Patriots: Heroes of the Revolution'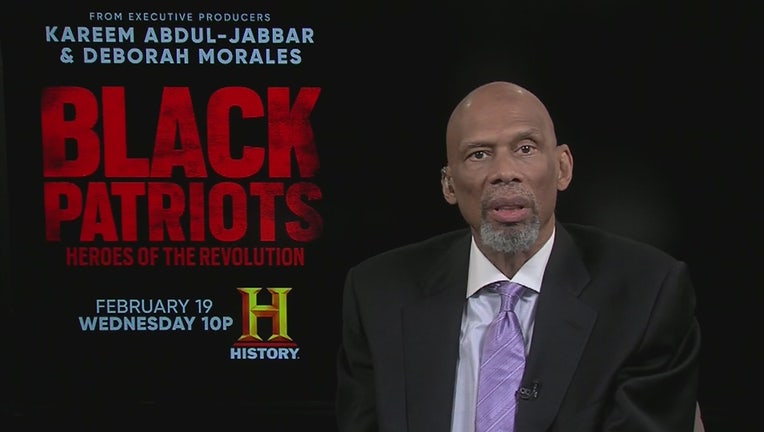 article
LOS ANGELES - NBA legend Kareem Abdul-Jabbar is an executive producer behind the new History Channel documentary special "Black Patriots: Heroes of the Revolution."
The documentary, which premieres during Black History Month, honors African-American heroes who fought on the front lines during the Revolutionary War, a story often left untold. 
Abdul-Jabbar says he first learned of the 1st Rhode Island Regiment, often referred to as the "Black Regiment," after retiring from the NBA. 
The 1st Rhode Island Regiment enlisted African-Americans who fought in exchange for their freedom. The regiment also included Native American and white soldiers. 
He says what impressed him most was their fighting spirit to gain an opportunity to get themselves free and looks forward to sharing his knowledge about the unsung heroes of the Revolutionary War. 
"I started finding most of this information out once I retired from professional basketball 31 years ago," he said. "I was shocked to know so many things that I had taken for granted weren't true and it really helped me expand my knowledge about how we got to have this great nation that we get to call the United States of America."
He also learned about Crispus Attacks, an African American soldier who is believed to be the first person who died to free the US from England. 
Deborah Morales also serves as an executive producer on the documentary. 
Abdul-Jabbar also spoke about the tragic loss of fellow Lakers legend, Kobe Bryant.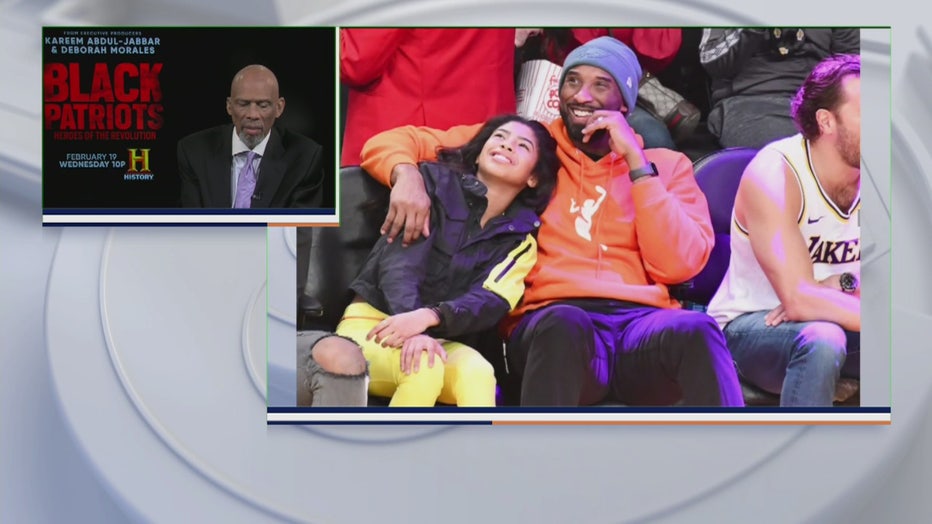 "To lose nine lives like that just because some people wanted to go to a basketball game seems like such a waste…that these people are not there for their families," he said. "The families involved in this is the real tragedy."
Abdul-Jabbar was one of the first in the NBA community to speak out following Bryant's passing.
"Black Patriots: Heroes of the Revolution," premiers Wednesday, Feb. 19 on the History Channel at 10 p.m. ET. 
Watch a preview for the documentary below: