Jury orders billionaire Alki David to pay $4.35 million in punitive damages
LOS ANGELES - A comedy writer who says she endured months of sexual innuendo and inappropriate conduct by her wealthy boss was awarded $4.35 million in punitive damages on Tuesday by the same Los Angeles jury that last week allocated $650,000 in compensatory damages.
The Superior Court panel deliberated for about two hours before rendering its verdict against Alki David and in favor of 36-year-old Lauren Reeves, who smiled broadly as she sat at the counsel table and heard the decision.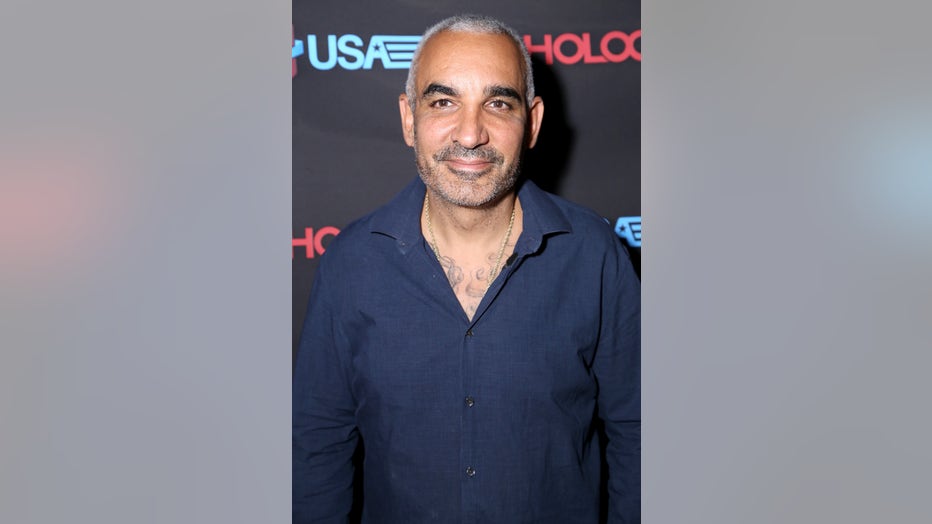 LOS ANGELES, CA - SEPTEMBER 28: Alki David attends Hologram USA's Gala Preview at Hologram USA Theater on September 28, 2017 in Los Angeles, California. (Photo by Justin Baker/Getty Images,) (Getty Images)
On Friday, the jury found David and his companies, Hologram USA Inc. and Alki David Productions Inc., liable to Reeves for sexual battery and sexual harassment and awarded her compensatory damages. The jury also found that David acted with malice oppression or fraud, triggering the second phase to determine whether he should pay punitive damages.
Reeves' lawyer, Nathan Goldberg, had recommended $14 million in compensatory damages and $30 million in punitive damages.
Goldberg said his client was happy with the latest verdict, but said they will reserve any further comment until they make a statement on the case Wednesday.
David's attorney, Ellyn Garofalo, noted the total amount the jury awarded Reeves was far less than the combined $44 million in compensatory and punitive damages that Goldberg had recommended. She said that after speaking to jurors, she was convinced the jury focused on the evidence and not on what the lawyers had to say.
Two jurors who said they wished to be identified only by their first names, 31-year-old Kayce of South Pasadena and 27-year-old Janette of East Los Angeles, said they followed Judge Terry Green's orders and listened only to what was said on the witness stand and did their best to ignore the 51-year-old defendant's frequent courtroom outbursts.
Kayce acknowledged she was offended by some of David's behavior, which brought frequent admonishments from the judge. She also said that there was extensive debate of the issues and that she found herself at sharp odds at times with some of her fellow jurors.
"I thought, `I can't deal with this person's logic,''' Kayce said.
Before the panel settled on the final amount of punitive damages, some jurors wanted to award more and others less, Kayce said.
In her final argument, Garofalo disputed Goldberg's characterization of her client as a billionaire and said he has endured substantial business losses because of lawsuits like those filed by Reeves. Garofalo showed the jurors copies of David's tax returns showing negative balances in the millions of dollars.
But both Kayce and Janette said that despite Garofalo's arguments to the contrary, they believed it was more likely than not that David is, indeed, a billionaire.
Reeves was present for today's proceedings, but David was absent from the courtroom, as he was when the verdict was read during the first phase of trial on Friday.
Reeves was the third plaintiff to take her sexual harassment case against David to trial since April, when 42-year-old Chasity Jones was awarded $11 million in compensatory and punitive damages. She later agreed to a reduction of about $445,000 after Los Angeles Superior Court Judge Rafael Ongkeko found the amount of out-of-pocket damages awarded her was excessive.
David has appealed the Jones verdict and Garofalo said she expects it will be overturned.
On Sept. 3, Judge Christopher Lui declared a mistrial in the case of Jones' co-plaintiff, 32-year-old Elizabeth Taylor, after jurors deadlocked 8-4 in favor of David.
Reeves told jurors she had two stints working as an independent contractor for David, one in 2015 at FilmOn TV and another in 2016 at Hologram USA. She said she came back the second time to pitch an idea to him because she was interested in working with holograms.
David twice put his hands around Reeves' throat in the workplace in April 2016, the second time occurring in front of a comedian with whom she was having a conversation, the plaintiff said. She said David demanded during the alleged assault that she look into his eyes, and said he was bullied as a child.
On another occasion as the two walked to a nearby grocery store, David told Reeves he was stopping to get supplies for his "rape room,'' she alleged. In still another incident, David placed one of his fingers in his mouth, made moaning sounds and uttered a comment that referred to the private parts of her celebrity boyfriend at the time, Reeves testified.
Goldberg said the final straw for Reeves came in September 2016, when David returned from an absence and summoned her to his office for an update on a new show.
David allegedly closed the window blinds and the door, dropped his pants and forced her head toward his private parts. He then opened the door and called a sales executive into the office, hoping to convince the other man that she was giving David oral sex, according to the plaintiff, who left and never went back.
But Garofalo said Reeves knew what she was getting into when she went to work for David, whose companies did not just make holograms, but also did television streaming with content meant to shock and make people think. Reeves created her own sexually oriented material, according to Garofalo, who showed written examples on a screen to jurors during trial.
About 99% of those who worked for David enjoyed doing so, Garofalo said.
David was behind the hologram technology that brought slain rapper Tupac Shakur to Coachella in 2012 and saw the late Michael Jackson moonwalk at the 2014 Billboard Music Awards.