iUrban Teen: STEM workshop to be held at CSU Dominguez Hills
LOS ANGELES - A program to help students learn about STEM is coming to the Los Angeles area. 
IUrban Teen's STEM Summit will be held Jan. 21 at CSU Dominguez Hills in Carson.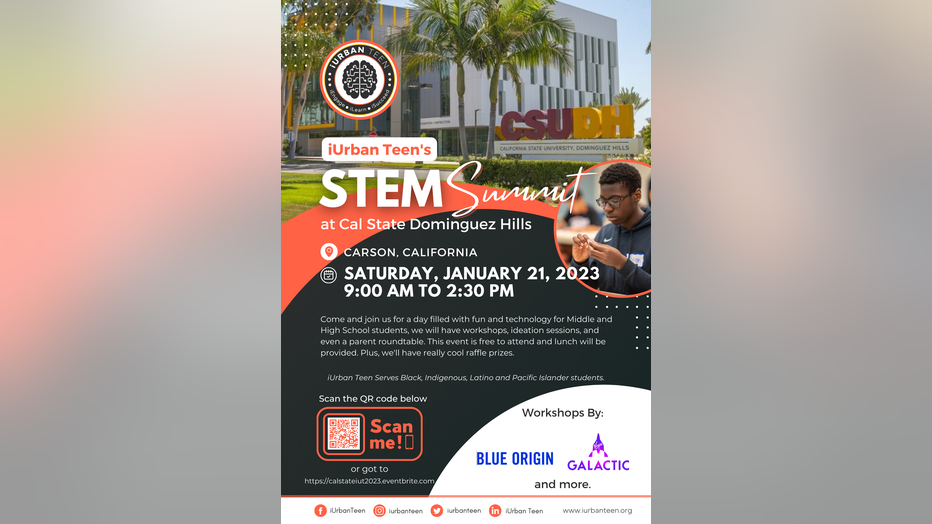 The event will feature STEM workshops and ideation sessions coordinated by Microsoft, Trio and campus professors. 
The event is free and open to middle and high school students. 
The event will also include a parent roundtable. 
You can find more information at iurbanteen.org.