Investigation into human remains discovered behind home in South LA classified as homicide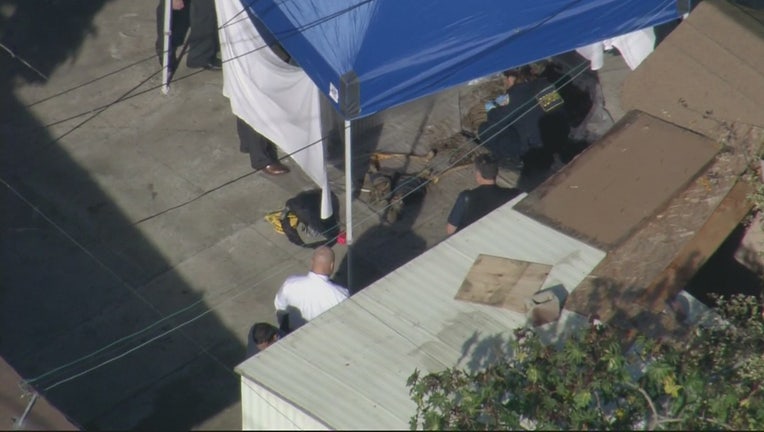 article
LOS ANGELES - The death of an unidentified person whose remains were found behind a home in the South Los Angeles area has been classified as a homicide, authorities said Monday.
Investigators were sent to the 100 block of West 49th Street, near Main Street, around 11 a.m. Wednesday after a resident at the property called to report the discovery of bones, according to the Los Angeles Police Department.
LAPD Lt. Ryan Rabbett told reporters Thursday that it was unclear how long the partially buried bones were there.
Related: Investigation underway after human remains found in South LA
"The remains were found behind the home in between two smaller structures, we'll call them sheds," Rabbett said.
According to the Los Angeles County coroner's office, the cause of the person's death was "multiple blunt-force traumatic injuries" and the manner of death was listed as "homicide." No gender was indicated.
The investigation was ongoing.