Inland Empire residents detail challenges of soaring home prices
The Inland Empire has always been considered one of the most affordable places to live in Southern California but with so many people moving there, the real estate market is red hot, meaning super expensive.

Longtime I.E. residents say the high demand and low supply are affecting their communities.
"Everybody's telling me to move out here because it's cheaper and I'm like, it's not that much cheaper anymore," Tiffany Jewels said. 
Jewels is a photographer who commutes to Los Angeles for photoshoots. Her partner, makeup artist, Nisié Palacio agrees.
"I think at one point it was probably [affordable] when I was a child, but now I'd say the market is probably just as expensive as living in the LA area," she said.
Camisha Comfort owns Comfort Bakery. She moved into the Inland Empire when homes were selling at reasonable prices.
"Some of the homes that they're starting to put on the market now go upwards of half a million and further up," said Comfort.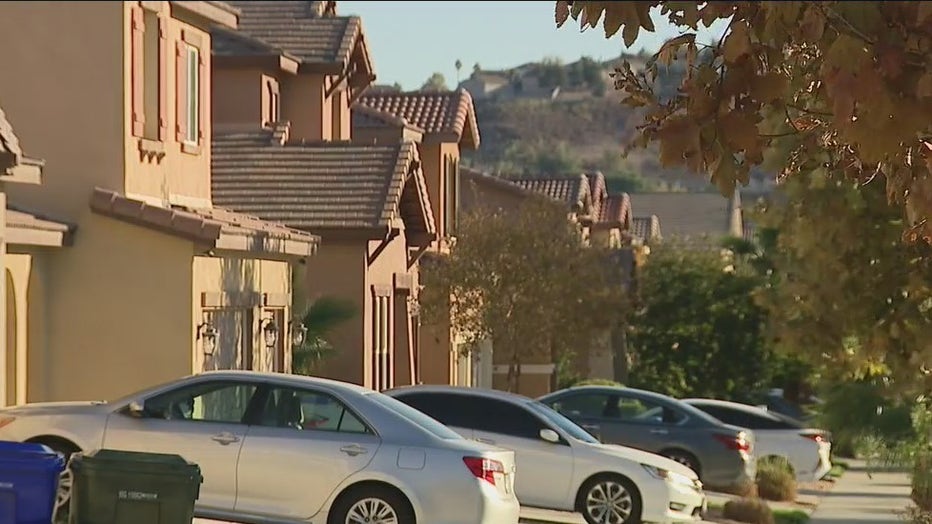 Experts say fueling this migration are low-interest rates. People who are tired of renting in Los Angeles and Orange counties are looking to the I.E. for a better deal.  Those who have been told they can work from home amid the ongoing coronavirus pandemic are also moving to the area.
Real Estate Agent Chris Taylor says the trend of moving out of the Inland Empire is rising and for many, the destination continues to be the I.E.
Get your top stories delivered daily! Sign up for FOX 11's Fast 5 newsletter. And, get breaking news alerts in the FOX 11 News app. Download for iOS or Android.
Taylor noted that people need to prepare for this shockingly expensive real estate market.
"It's a matter of supply and demand for all those people that are moving out here for affordability. So, that's pushed everyone East," Taylor said.
RELATED: Inland Empire consumers face the nation's highest inflation rate
The most affordable homes on the market in the Inland Empire are located in Adelanto, Victorville and Hemet.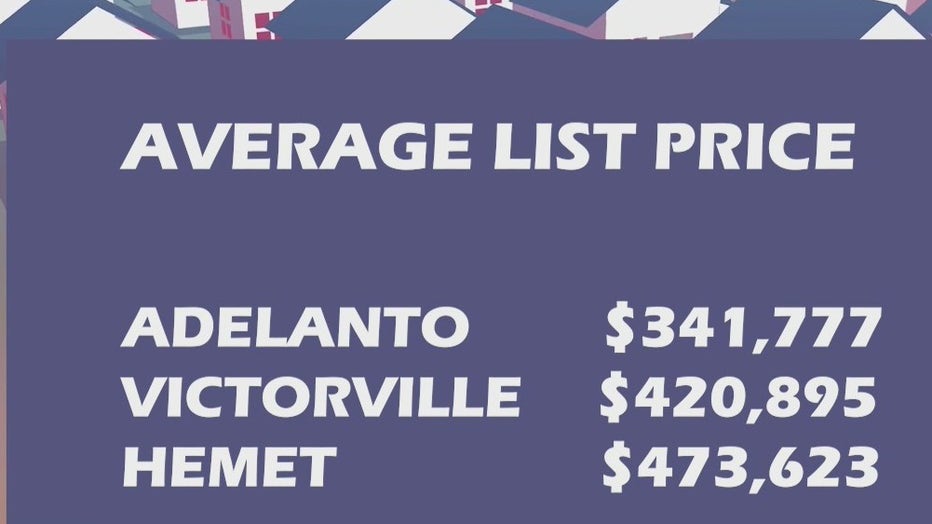 If you're looking to buy in a community closer to LA or Orange counties, it's going to cost a lot more.
"Corona, ok, but you're spending $600K probably more. The same goes for Riverside," he explained.
Jurupa Valley is a small city in the Northwest corner of Riverside County. There are older homes mixed in with new housing developments.
Taylor says: "Many of the homes we looked at are breaching a million, for Jurupa Valley, that is crazy!"  
Melissa Heckenlaible, who is looking to buy a home in Riverside County, says the process hasn't been easy because everyone is fighting for the same property.
"I know I've been disappointed where I've seen something towards the top, listed at the top of my price range thinking I can get it, and then all of a sudden, I can't because I know it's going to skyrocket above where I can pay," Heckenlaible said.
Jewels remembers a similar experience when she was looking for a place to live.
"I went in for an open house and there were like 15 people there. I was like, how are my son and I going to get into this place? I was like one of 150 applications," she recalled.
As the population keeps growing in the Inland Empire, the cost of living keeps rising and it's affecting low-income residents the most.
"It's honestly sad when you hear 'I grew up here, I was born and raised here but I can't buy anything here,'" Taylor said. 
Another problem is the unbearable traffic for IE residents who have to commute to LA and OC for work.
"It would take me about two and a half hours to get out there for the area that I'm going to get to and coming back, three and a half to four-plus hours. So, it's like, you can't really break even on that and then the time that I spent away from my family would cause friction as well," Comfort said.
"I wish it was a little bit easier commute or shorter distance, but you know, you have to do what you have to do at the end of the day," Palacio added.
Tune in to FOX 11 Los Angeles for the latest Southern California news.