Hollywood actors strike: SAG-AFTRA says studios' latest offer 'isn't enough'
LOS ANGELES (CNS) - The negotiating committee for the striking SAG- AFTRA actors' union delivered its response to the Hollywood studios' "last, best & final" contract offer, noting that the two sides are still lacking an agreement on "several essential items," including the use of artificial intelligence, and there are no plans to resume talks Tuesday.
No details of the studios' offer or the union's Monday response have been released.
"Please know every member of our TV/Theatrical Negotiating Committee is determined to secure the right deal and thereby bring this strike to an end responsibly," according to a union statement Monday. "There are several essential items on which we still do not have an agreement, including AI. We will keep you informed as events unfold."
There was no immediate word on plans for the union and the Alliance of Motion Picture and Television Producers -- which represents the studios -- to resume talks.
On Saturday, the union said it had received what the AMPTP dubbed the studios' "last, best & final" offer, and union officials on Sunday and Monday reviewed the proposals.
While no specific details were released, the studios' proposal reportedly included an enhanced residual bonus for high-performing streaming shows, comprehensive protections on the use of artificial intelligence and the highest increase in minimum residual payments in 40 years, the entertainment trade publication Variety reported.
"We didn't just come toward you," Netflix CEO Ted Sarandos reportedly told negotiators during Saturday's Zoom session. "We came all the way to you."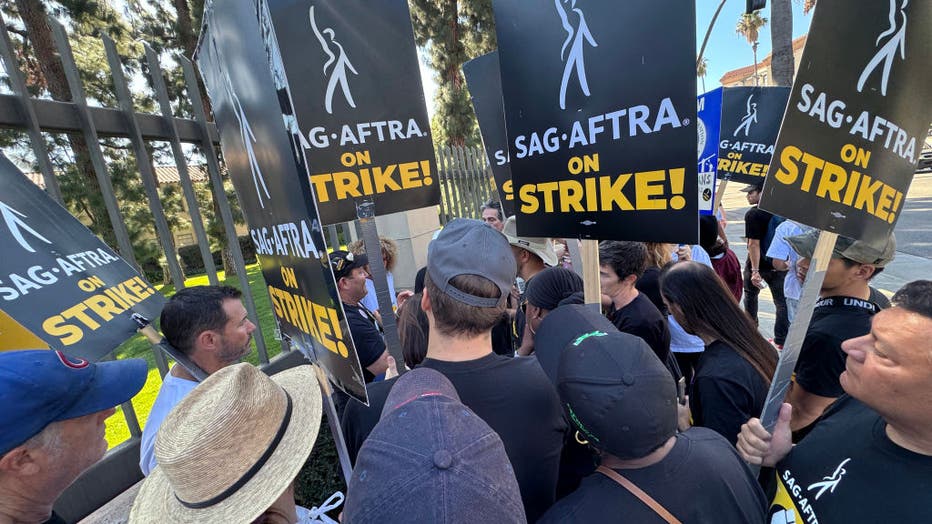 The two sides met for roughly two hours Saturday and for each of the previous 12 days, according to multiple media reports.
Four top studio CEOs -- Sarandos, David Zaslav of Warner Bros. Discovery, Donna Langley of NBCUniversal and Bob Iger of Disney -- have periodically participated in the contract talks.
On Saturday, they were joined by an expanded team of studio executives that also included Paramount's Brian Robbins; Disney's Dana Walden and co-chairman Alan Bergman; Amazon Studios' Mike Hopkins and Jen Salke; Sony Pictures chairperson Tony Vinciquerra; and Apple Studios' Jamie Erlicht and Zack Van Amburg, Variety reported.
SAG-AFTRA is seeking limitations on the use of artificial intelligence to re-create actors' likenesses and performances, while the AMPTP has advocated for informed consent and fair pay in situations where performers are digitally replicated, according to the Los Angeles Times.
PREVIOUS COVERAGE:
The studios have warned that unless a deal is reached within the week it will be impossible for broadcasters to salvage half a season of scripted television.
The 2024 summer movie season is also increasingly in peril, as more and more films have been delayed to 2025.
The union's other demands include general wage increases, boosts in compensation for successful streaming programs and improvements in health and retirement benefits.
The strike, now topping 115 days, is the longest TV/film work stoppage in the union's history.