Hit-and-run crash in North Hills sends bicyclist to hospital, driver abandons car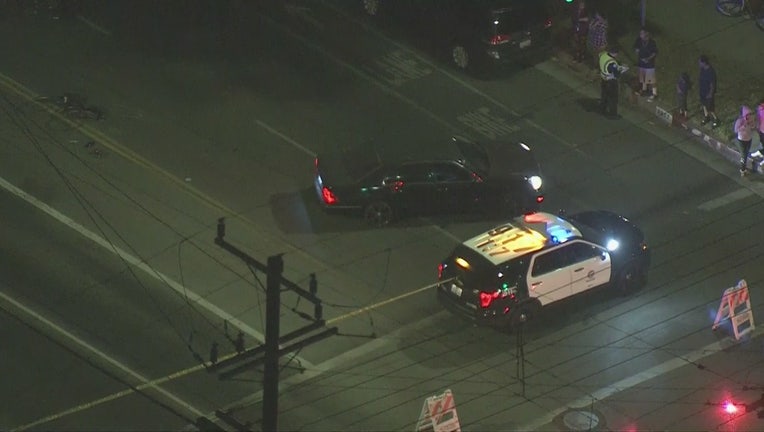 LOS ANGELES - LAPD investigated a hit-and-run crash Friday night that sent a bicyclist to the hospital in the community of North Hills.
The bicyclist was taken to the hospital in unknown condition while the driver of the vehicle involved abandoned his car at the scene and ran off.
The collision occurred in the area of Rayen and Woodley Avenue. Woodley is closed off to traffic between Rayen and Parthenia Street. It's unknown when the roadway will reopen.
No further details were immediately known.