Hiker found alive after going missing on Mt. Baldy
LOS ANGELES - A 75-year-old North Hollywood man has been found alive after going missing in the San Gabriel Mountains this weekend.  
Jin Chung was last seen Sunday, Jan. 22 around 6 a.m., according to the San Bernardino Sheriff's Department. Chung had initially carpooled to Mount Baldy with two other people and the three had arranged to meet back at the car at 2 p.m. Chung was the only one who did not return, authorities said. 
Ground crews searched for Chung but were unsuccessful; he was later found on Tuesday, Jan. 24.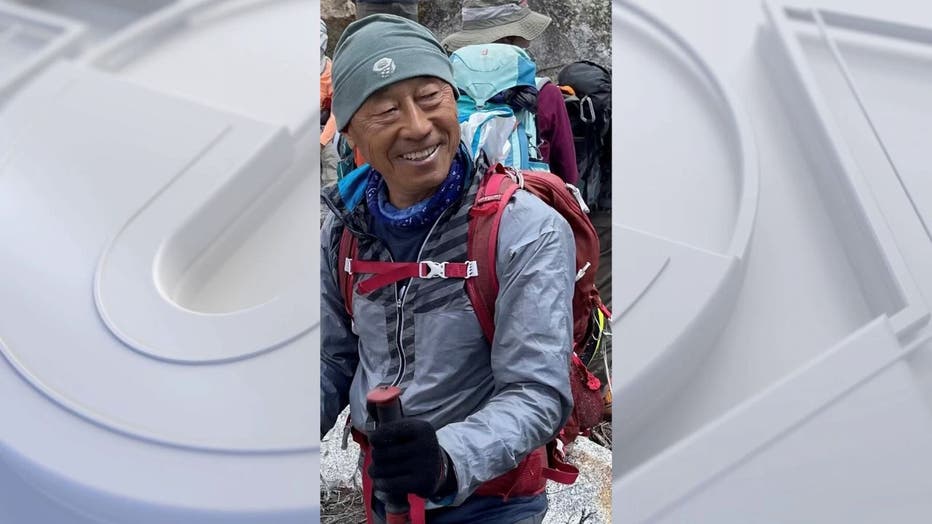 Officials say he was located on the side of the mountain and walked down on his own. He is in good spirits and talking. Deputies say Chung suffered some weather-related injuries and a leg injury, he was transported to a local hospital for treatment. 
Sheriff's deputies say it is a 'miracle' he walked out of this unharmed. 
Meanwhile, the search continues for two other missing hikers - Hawthorne resident Robert Gregory and actor Julian Sands.   
Mount Baldy is the same area where Sands was reported missing Jan. 13 while hiking.
"Helicopters and drones continued to use infrared devices during the search however, all were negative for any signs of Sands," the department's statement said.
RELATED COVERAGE: 
Sands was hiking the popular Baldy Bowl Trail, which climbs to nearly 4,000 feet over close to five miles to the highest summit in the San Gabriel Mountains. Sands' car was recovered in the area.
Just days before Sands disappeared, Gregory was reported missing by family after he did not return home from his hike near Mount Islip.  Gregory's son told local media his father was an experienced hiker and was familiar with the terrain. 
According to a message posted by Gregory's sister to the All Trails community Facebook group, Gregory, who she described as an "avid hiker," last posted he was at "Windy Gap to Mount Islip to the Big Cienega Trail."
Authorities continue to urge people - even the most experienced hikers - to think twice and consider the extremely dangerous conditions on Mount Baldy due to the recent storms.
In recent weeks, crews with San Bernardino County Sheriff's Search and Rescue Team have responded to at least 14 rescue missions on Mount Baldy and the surrounding area. Two hikers have died, one of them falling at least 500 feet down an icy slope.
The Associated Press contributed to this report.