Heroes Among Us: Honoring Filipino nurses during Asian and Pacific Islander American Heritage Month
FONTANA, Calif. - After battling COVID-19, one Southern California nurse is determined to return to work and on the frontlines during the pandemic. 
Nurses have been saving lives during the pandemic while risking their own health. 
In California, one out of every five nurses is Filipino. FOX 11's Bob DeCastro shares their story during Asian and Pacific Islander American Heritage Month.
"I feel good physically…I'm ok. I can run and I can lift and I can do what a nurse can do," said Marcial Reyes, RN.
Reyes is still on the bend nearly two months after he became sick following a COVID-19 diagnosis.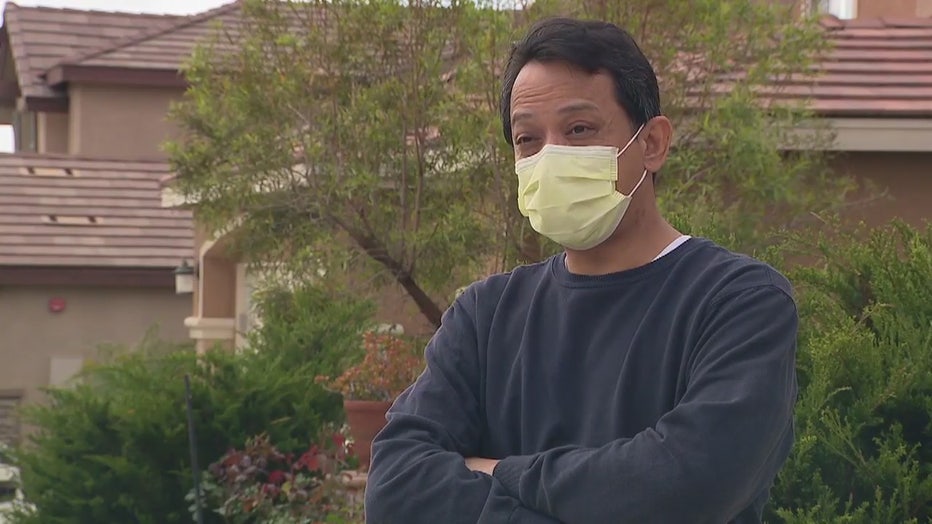 The 47-year-old became so sick, he was admitted into ICU at Kaiser Fontana, the same hospital where he works, and placed on a ventilator for eleven days. He then was placed into a medically induced coma.
During this time, Reyes says he had a near-death experience and saw visions of his later mother, father, and older brother.
"The only words I mentioned to them was that if I'm not scared.  If you want me to join you I'm not scared I'm sad because I'm going to be leaving my 5-year-old son and my wife."
Despite the trauma and anxiety, he said he's eager to return to work because he's dedicated to his colleagues and his country.
He also said he's proud of where he came from, having immigrated to the U.S. 14 years ago.
"Life is hard in the Philippines.  And what I have here in this country the privilege and opportunity to be a nurse to practice my profession and vocation is something I won't put to waste. "
In some cases, nurses are giving their lives to protect others.
Celia Marcos, 61, who was a devoted nurse at Hollywood Presbyterian Medical Center for four decades, died last month from COVID-19.
Anesthesia Nurse, Reggie Valerio, President of the Philippine Nurses Association of Southern California, said that Filipino Americans are specially equipped for this brave professional.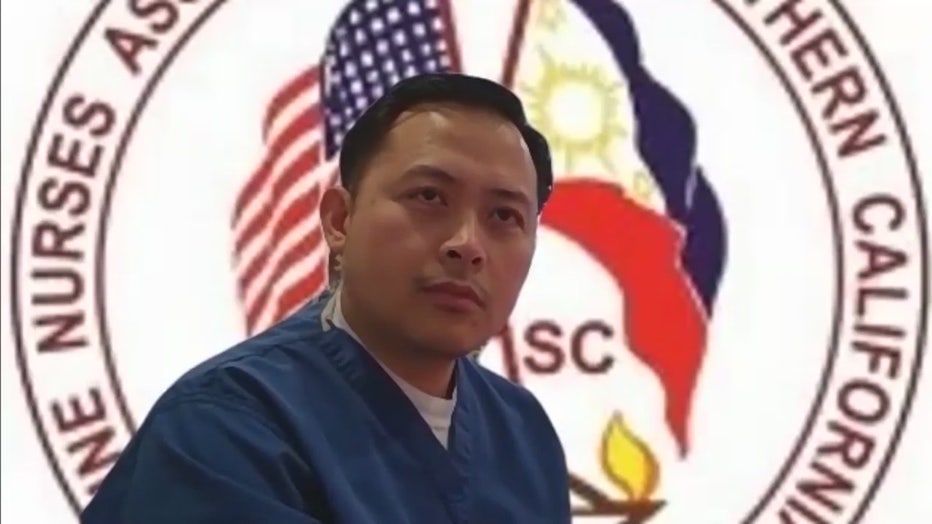 "The Philippines has been faced with numerous national calamities such as earthquakes, volcanic eruptions. Our country is poor, developing.  Life in the Philippines is hard but out of these adversities and challenges we are able to stand and find a reason to smile and to fight," Valerio said.
If you know some "Heroes Among Us" let us know here at FOX 11. And if you want to reach out to the people we just introduced you too just write to me at FOX 11.
Get breaking news alerts in the FOX 11 News app. Download for iOS or Android.