3 killed after Cal Fire helicopter crashes mid-air near scene of firefight in Cabazon
RIVERSIDE COUNTY, Calif. - Firefighters across Southern California were mourning after two Cal Fire helicopters collided in mid-air in Riverside County.
The crash happened sometime before 7:20 p.m. Sunday, according to the Riverside County Sheriff's Office, near the intersection of Pipeline Road and Apache Trail in Cabazon. Crews were fighting the Broadway Fire that broke out around 6 p.m. near Broadway and Esperanza avenues. The area of the crash is near the 10 Freeway less than a mile from the Cabazon Outlets and the Morongo Casino Resort & Spa. 
The three victims were identified by authorities Monday morning as Cal Fire Assistant Chief Josh Bischof, Cal Fire Captain Tim Rodriguez, and contract Pilot Tony Sousa.
"On behalf of all Californians, our thoughts and heartfelt sympathies are with the loved ones, friends and CAL FIRE colleagues mourning the loss of Assistant Chief Bischof, Fire Captain Rodriguez, and Pilot Sousa," said California Gov. Gavin Newsom in a statement. "This terrible tragedy is a reminder of the dangers our courageous firefighters face daily while working to keep our communities safe. We owe them our deepest respect and gratitude and will always honor their bravery and sacrifices."
Photo Courtesy of Cal Fire
SUGGESTED: Inland Empire workers fighting triple-digit temps through extended heat wave
"We have lost three great individuals," Cal Fire Southern Region Chief David Fulcher said. "Three fathers, three husbands, three friends, three sons. We want to tell everyone the sacrifice should not be in vain but we think about them and we'll be there to support them."
Richard Cordova, Information Officer with Cal Fire Riverside County said that the helicopter that crashed was a "CWN helicopter, which is a Call When Needed helicopter. We utilize these helicopters to help us on bigger incidents throughout the state. We also utilize these helicopters to boost our air program throughout the state."
Officials said the other helicopter with two onboard landed safely.
Images from SkyFOX showed a large police and fire response in the area, with what appeared to be the rotor of a helicopter near a burn scar.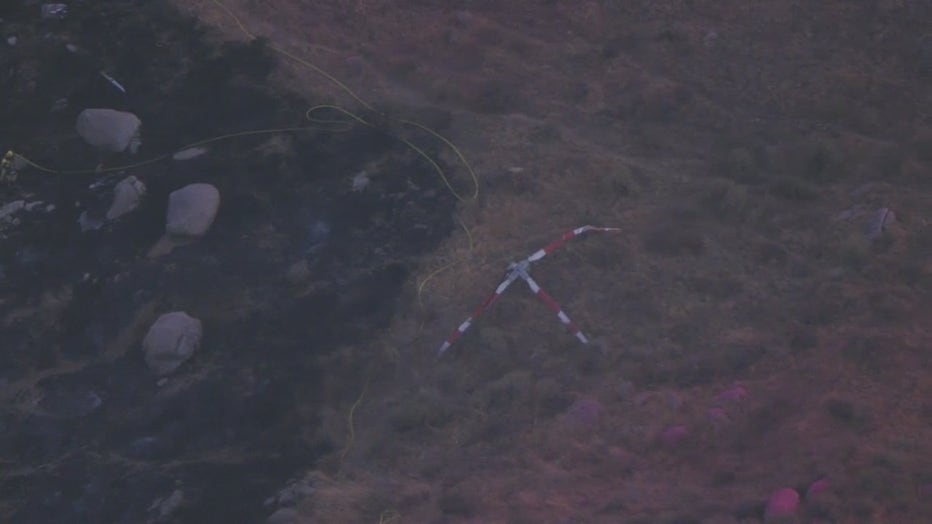 A somber procession was held overnight as the bodies were escorted from the crash site to the Riverside County coroner's office.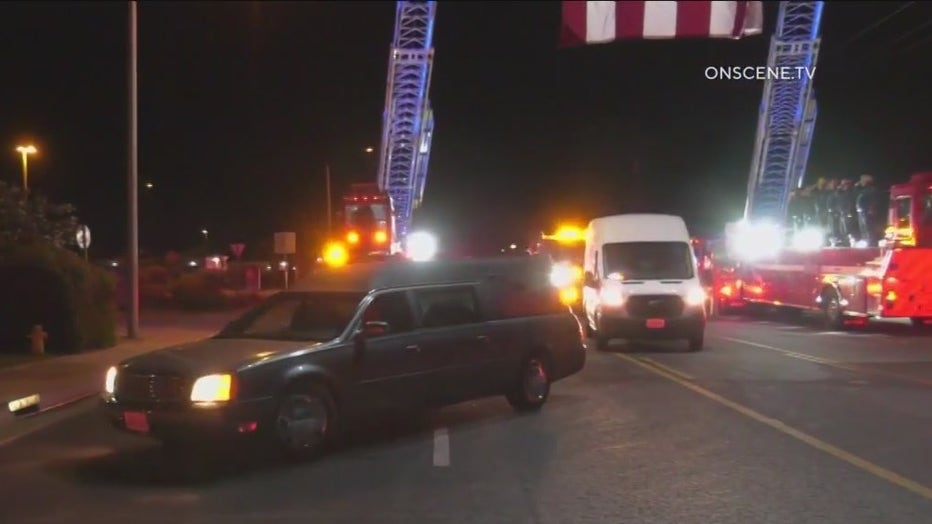 The Federal Aviation Administration and National Transportation Safety Board were investigating.