Heavy police presence in Arleta following officer-involved shooting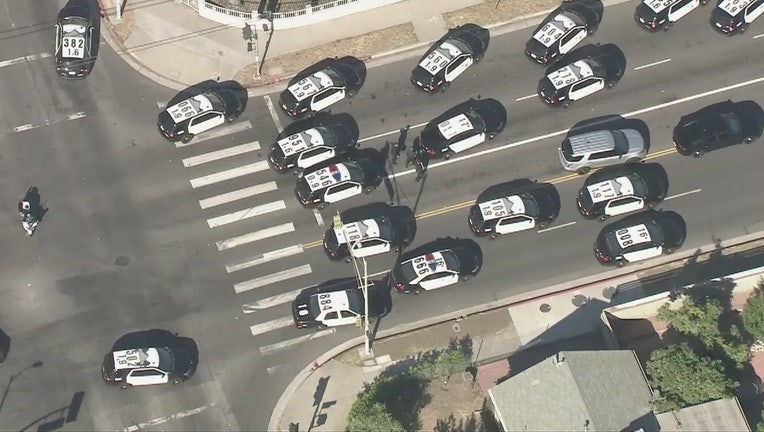 LOS ANGELES - Dozens of LAPD officers responded to the 13100 block of Ottoman Street in the Arleta area Monday afternoon after gunshots were reported and an officer requesting help.
It all began with a radio call to LAPD Mission Division officers regarding a family dispute. When officers arrive, LAPD says a male suspect "produced a handgun, at which point an officer-involved shooting occurred."
The suspect ran away into an alley where a second officer-involved shooting happened, according to police. The suspect was struck and paramedics with the Los Angeles Fire Department later pronounced the suspect dead at the scene. No officers were injured.
A gun was seen lying next to the suspect's body in the alley.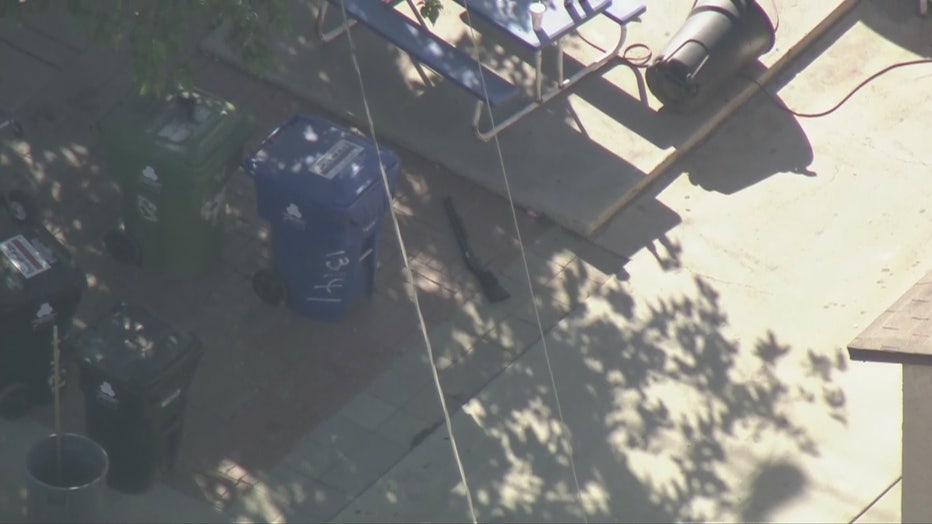 Police officers made entry into a home next to the alley where the suspect was pronounced deceased as SkyFOX aerial footage revealed a rifle-type weapon lying on the ground of the property's yard. It's unknown if anyone at the home was taken into custody.
Police say the suspect was visiting family. He was described as a Hispanic man. Neither his age or identity have been revealed at this time.
The public was asked to avoid the area.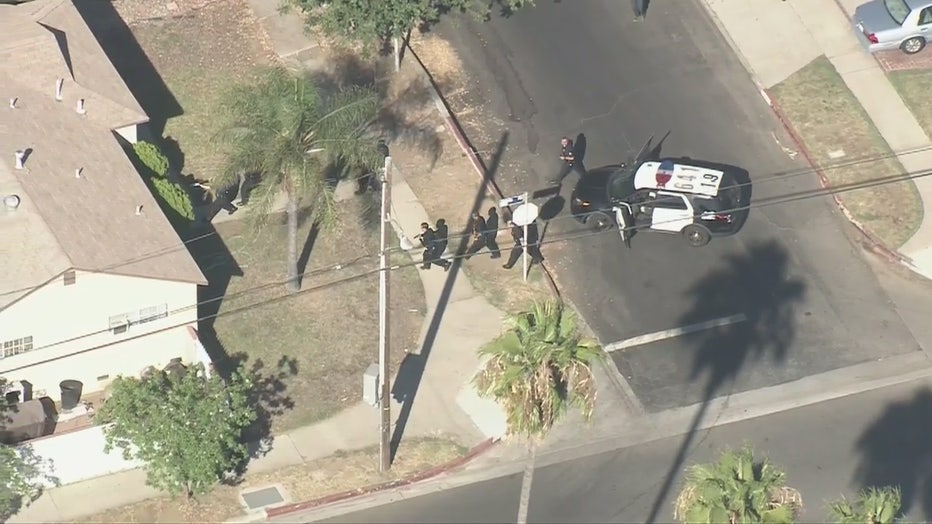 No further details were immediately known. The investigation is ongoing.