LA DA Gascón suspends prosecutor for misgendering and 'deadnaming' trans child molester accused of murder
LOS ANGELES - Los Angeles District Attorney George Gascón has suspended the attorney who prosecuted a 26-year-old trans child molester who was accused of identifying as a woman only after DNA evidence linked her to a cold case crime, according to law enforcement sources.
Shea Sanna, who had been the lead prosecutor for part of the case, is accused of misgendering and "deadnaming" the convicted child molester Hannah Tubbs, who is now accused of beating a man to death in the woods with a rock in Kern County.
Sanna has argued in the past that jailhouse phone calls show Tubbs was attempting to use gender identity to game the justice system – an argument that sources say made others in Gascón's office uncomfortable and led to the suspension.
He did not immediately respond to Fox News Digital's request for comment Friday morning.
Tubbs has a lengthy criminal history in California and Idaho under her former name, James Tubbs. She allegedly began identifying as female after being arrested in connection with a 2014 child molestation case in which she pleaded guilty to attacking a 10-year-old girl in a Denny's bathroom stall.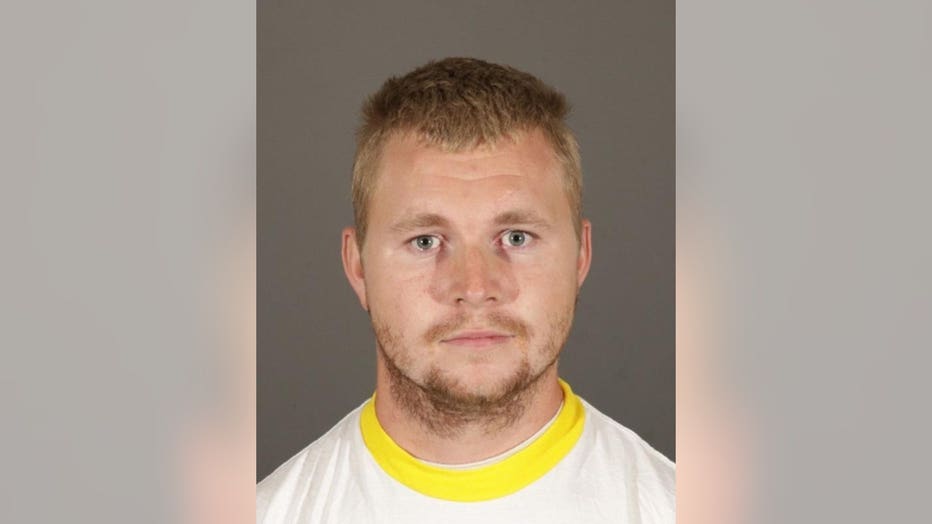 Hannah Tubbs began identifying as female after being arrested in connection with a 2014 child molestation case, according to prosecutors. (Los Angeles County) (FOX 11)
Gascón then sought to have the adult ex-con placed in a juvenile facility because the crime occurred before her 18th birthday.
Tubbs' victim, now an adult, condemned Gascón last year and said the light sentence was unfair and denied her any sense of justice.
"I've also heard that my attacker goes by she/them pronouns now," she told Fox News. "I see it also unfair to try him as a woman as well, seeing how he clearly didn't act like one on January 1st of 2014."
PREVIOUS COVERAGE:
Tubbs' light sentence in LA was cut short after prosecutors in Kern County leveled felony charges, including murder and robbery, in connection with the 2019 death of Michael Clark. She is being held there on $1 million bond, where jail records list the name as James Tubbs and court records show Hannah Tubbs. The next hearing there is in March.
Last year, Fox News Digital obtained explicit jailhouse recordings of Tubbs admitting it was wrong to attack a little girl but gloating over the light punishment.
She boasted that nothing would happen to her after she pleaded guilty, due to Gascón's lenient policies for juvenile defendants and laughed that she won't have to go back to prison or register as a sex offender. She also made explicit remarks about the victim that are unfit to print.
In one of the calls, Tubbs tells her dad to start using female pronouns.
"So now they're going to put me with other trannies that have seen their cases like mine or with one tranny like me that has a case like mine," Tubbs says. "So when you come to court, make sure you address me as her."
Then she says that if she goes to prison, she's getting a sex change surgery to go into the women's facility, and the other person says, "There's some b---es in there, too."
Fox News Digital also learned last year that Tubbs was accused of sexually molesting a four-year-old girl at a California library in August 2013 while her mother was browsing books "just a few aisles over."
Tubbs has pleaded not guilty to the Kern County charges.