Gas leak prompts county action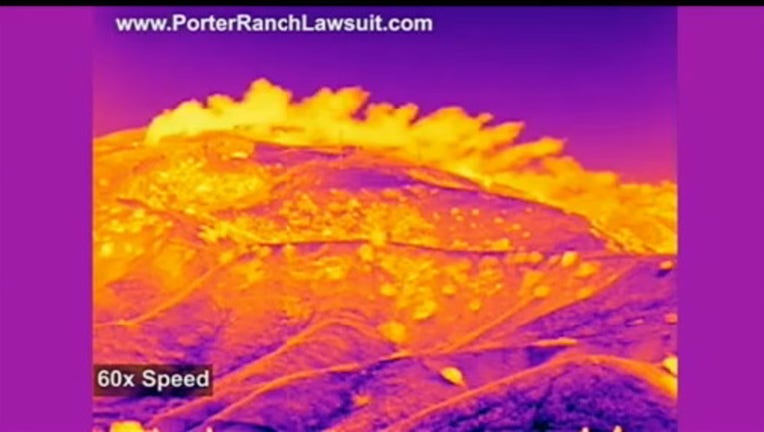 article
LOS ANGELES (CNS) - Monitoring of potentially dangerous chemicals other than mercaptans from the gas leak in Porter Ranch shows levels consistent with unaffected areas, county health officials said today.

Health problems related to the gas leak have prompted thousands of residents to leave their homes and officials to relocate students from two schools. Headaches, nausea, nosebleeds and other symptoms are attributed to
mercaptans, additives used to help people detect the presence of normally odor-less methane.

Mercaptans are not expected to produce long-term health effects, Environmental Health Director Anthony Bellomo told the county Board of Supervisors.

However, county health officials have stepped in to monitor the levels of other chemicals, including benzene, ethyl benzene, hydrogen sulfide and sulphur dioxide. Benzene, which is also found in motor vehicle exhaust, is a
known carcinogen.

Those chemicals have been found in very small concentrations not significantly different than those typically found outside, according to Bellomo and county toxicologist Dr. Cyrus Rangan.

Bellomo said the county is doing its own monitoring because sampling at the site wasn't adequate. "As this exposure continues for months, levels could change," Bellomo warned.

Supervisor Michael Antonovich was pessimistic about the timeline for repairing the leak at the Aliso Canyon natural gas storage facility.

"They're talking about February, March, April, probably May," Antonovich said of the Southern California Gas Co.'s estimate.

Prompted by Antonovich, the board voted to send a letter to Gov. Jerry Brown and the Legislature to investigate and reform regulatory processes governing natural gas and set up an independent panel of experts to oversee the inspection and repair of natural gas wells across the region.

Similar natural gas facilities exist near Los Angeles International Airport, Santa Barbara and Valencia, according to Antonovich. "They have fallen down on the job," Antonovich said of regulators.

The utility asked for rate hikes to cover the costs of inspections and repairs, warning regulators of potential hazards, but the agencies failed to act, while the Gas Co. only reacted to problems as they arose, Antonovich said.

SoCalGas officials have said they are in compliance with relevant regulations.

Brown toured the storage facility and a relief well Monday and was briefed onsite by a supervisor from the Division of Oil, Gas & GeoThermal Resources (DOGGR).

Brown also met with residents at a home in Porter Ranch. "The focus was on hearing directly from residents in Porter Ranch and staff at Aliso Canyon," Brown spokesman Evan Westrup said in an email to City
News Service.

Westrup said top administration officials have been onsite daily for weeks and the Governor's Office of Emergency Services has set up a command post there.

"Every resource and entity with regulatory and oversight authority in the administration has been mobilized," Evan Westrup wrote.

Separate investigations have been opened by DOGGR, the California Public Utilities Commission and the California Air Resources board and are being coordinated by the state attorney general's office.

Rep. Brad Sherman, D-Sherman Oaks, announced today that he had sent a letter to six federal, state and local agencies, as well as SoCalGas, asking them to coordinate to find a solution to the Porter Ranch leak.
"I am asking that all parties put aside for the moment which agency has the appropriate jurisdiction here," Sherman said. "This is not about blame or liability; this is about fixing the leak as quickly as possible."

Sherman suggested that there may be a faster way to solve the problem than the relief well proposed by the utility.

The letter was sent to the U.S. Environmental Protection Agency, U.S. Department of Transportation, Federal Energy Regulatory Commission, California Department of Oil, Gas & Geothermal Resources, California Public Utilities Commission, South Coast Air Quality Management District and SoCalGas.

"All the parties ... have specific expertise that can help determine additional solutions to stop this leak more quickly than the relief well strategy," Sherman said.

Sherman suggested that the utility should pull as much gas out of the storage facility as possible, regardless of how much can be sold, to limit the scale of the leak.