Ex-Anaheim Mayor Harry Sidhu pleads guilty to corruption stemming from Angel Stadium scandal
SANTA ANA, Calif. - Ex-Anaheim Mayor Harry Sidhu pled guilty in a Santa Ana courthouse on Friday, Sept. 15, on charges of obstruction of justice, wire fraud and lying to federal investigators. These incidents allegedly occurred during the city's effort to sell Angel Stadium.
Sidhu faces up to 10 years in prison for obstruction of justice, 20 years for wire fraud and 10 years for making false statements. Sentencing was scheduled for June 14.
Prosecutors allege in court papers that during Anaheim's 2020 negotiations to sell the stadium to the Angels, Sidhu provided "confidential inside information belonging to the city," to an Angels consultant.
Later, Sidhu was allegedly caught on tape saying that he expected a $1 million campaign contribution from the Angels in exchange for the information he provided, officials said.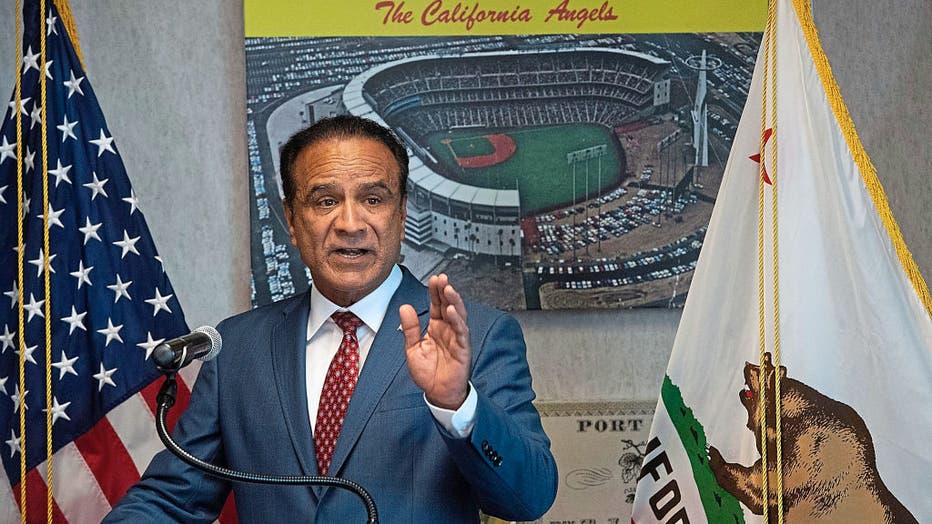 Anaheim Mayor Harry Sidhu holds a press conference to discuss the Angel Stadium lease talks on the 7th floor of Anaheim City Hall in Anaheim on Tuesday, August 27, 2019. (Photo by Kevin Sullivan/MediaNews Group/Orange County Register via Getty Images (Getty Images)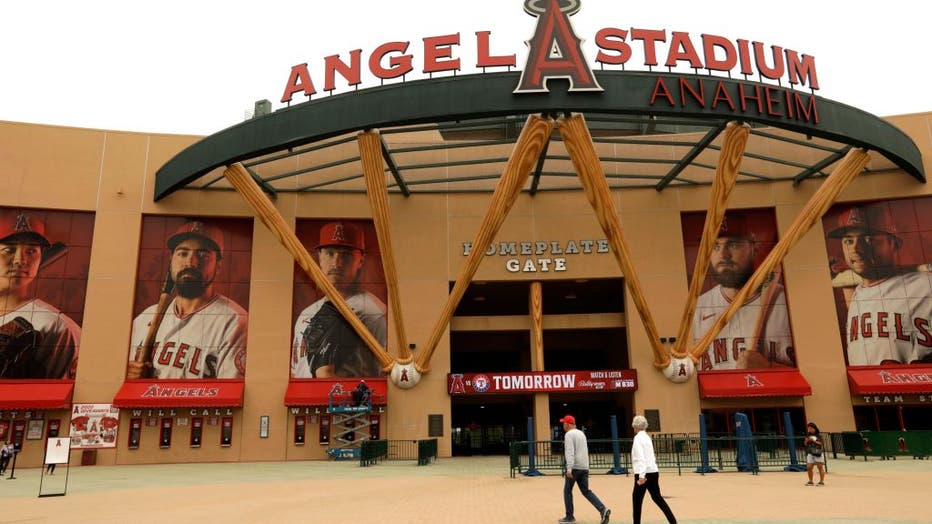 ANAHEIM, CA - MAY 23, 2022 - - Fans go to buy tickets at the main entrance to Angel Stadium in Anaheim on May 23, 2022. Facing community pressure to delay or cancel the Angel Stadium sale amid a corruption investigation into Anaheim Mayor Harry Sidhu
"While serving as Anaheim's mayor, Mr. Sidhu took a series of actions that compromised the city's negotiating position by providing confidential information and secretly working to influence the city's decision-making process," said First Assistant U.S. Attorney Joseph T. McNally in a statement. "Public confidence in the integrity of public officials is critical to our society."
According to authorities, Sidhu "knowingly destroyed multiple email messages and documents related to this conduct," in an effort to "impede and obstruct the FBI's investigation of public corruption" involving the proposed stadium sale.
SUGGESTED:
One such destroyed email allegedly detailed plans for "mock City Council meetings," where Sidhu planned to help other council members and Angels officials prepare for the actual meeting at which the stadium sale would be discussed. In these mock meetings, participants allegedly worked to "identify pitfalls and areas of vulnerability," in order to manipulate the meeting's outcome, officials said.
"Former Mayor Sidhu appreciates the thorough and fair investigation by the United States Attorney's Office leading to a resolution in this matter," Sidhu's attorney Paul Meyer said in a statement.
Sidhu resigned from his position as mayor in May 2022, saying that he did not want to be a "distraction" to the city while the federal investigation was ongoing.
City News Service contributed to this report.