Fontana man faces attempted murder charges after attacking neighbors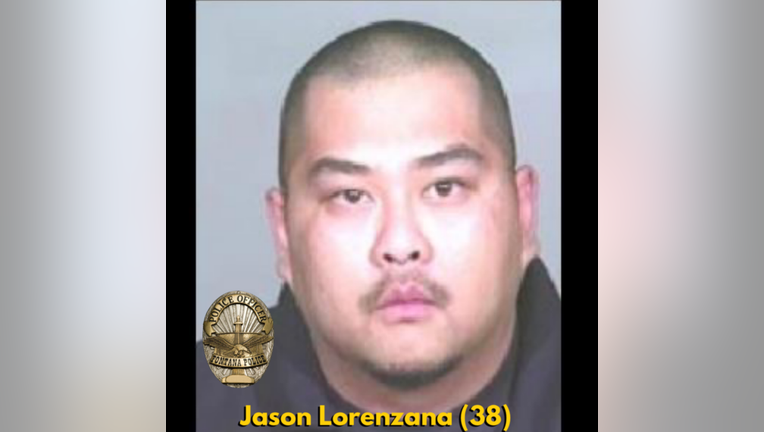 FONTANA, Calif. - A 38-year-old Fontana man is behind bars accused of attempted murder Monday.
Fontana police say Jason Lorenzana injured two neighbors at a home in the 13700 block of Meador Court in the city of Fontana at about 6:58 p.m.
The victims told authorities that Lorenzana knocked on their door for an unknown reason and shot at one of the victims when they opened the door. The bullets missed the first victim, police said, and struck a 51-year-old individual in the arm.
The first victim, a 37-year-old man, tackled Lorenzana to the ground and they struggled over the gun, police said. That's when the suspect struck the victim in the head several times before taking off. When officers arrived, they found the 37-year-old victim suffering from blunt force trauma to the head.
Both victims were taken to local hospitals and are expected to survive.
Lorenzana was located by detectives at a gas station in the city of Norco and was arrested. He was taken to the West Valley Detention Center and booked for attempted murder.
A motive for the shooting is unknown at this time. The investigation is ongoing.